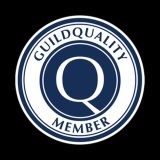 We want to provide the metal roofing marketplace with reliable, high quality, third party information.
Stow, MA (PRWEB) February 11, 2014
Classic Metal Roofs, a leader in metal roofing in Massachusetts, Rhode Island, New Hampshire, and Connecticut, announced today that they have begun a partnership with GuildQuality, a customer satisfaction company that helps gather honest feedback to get an unbiased look at a company's performance.
With GuildQuality, Classic Metal Roofs' primary goal is to become fully informed of their strengths and weaknesses through a survey system the company provides to their clients. Once surveyed, the reviews will also be posted on the company's GuildQuality web profile and published for potential clients to evaluate as they research a reliable metal roofing contractor.
"The reason for partnering with GuildQuality is twofold," states Mike Gonet, Sr. Partner of Classic Metal Roofs, LLC. "First, we want to improve our company's overall performance and raise the bar even higher by getting feedback from our clients. Second, we want to provide the metal roofing marketplace with reliable, high quality, third party information readily available about our company. We are in business for the long haul. We are a multi- generational family company. We have family members involved with the company that will carry on long after I'm gone."
About GuildQuality:
GuildQuality's Customer Satisfaction Surveying helps home builders, contractors, and remodelers gather information about certain experiences former clients had in conducting business with their company. As an independent company, their goal is to survey customers about their experiences and provide the results to the public in an effort for betterment and cooperation for the building community.
About Classic Metal Roofs, LLC:
Classic Metal Roofs, LLC is considered one of the premier installers of metal roofing in New England. They specialize in the installation of lifetime residential metal roofing systems for people who want energy star, environmental, sustainable, or long term solutions for their roofing needs. They believe their metal roofs are 'The Best Roofs under the Sun' and are in business to provide their customers with a worry-free roofing future. Their service area includes Massachusetts, Connecticut, Rhode Island, and Southern New Hampshire. Classic Metal Roofs, LLC works with contractors, architects, and homeowners.