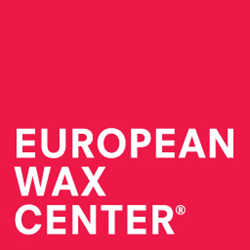 Garwood, NJ (PRWEB) February 10, 2014
February is shaping up to be a smooth month with the latest promotion from European Wax Center Garwood, Year of Gorgeous. This community celebration, the first waxing deal of 2014, makes hygienic Brazilian waxing in Garwood, New Jersey easier than ever but sadly must end on February 28, 2014.
The Year of Gorgeous offer is automatically applied when any guest purchases any full priced waxing service in European Wax Center Garwood, saving guests an astonishing 50% on a second hair removal service of an equal or lesser value! Professional hair removal in Cranford, Garwood, New Jersey is now even more affordable thanks to Year of Gorgeous.
Renowned across northern Jersey for the French-inspired decor, European Wax Center Garwood also features a range of wax services using their exclusive and patented purple Comfort Wax. Applied to the skin at room temperature, purple Comfort Wax only sticks to the hair to minimize irritation for ouch-less waxing. Comfort Wax is just 1 part of the 4 Steps to Gorgeous process to ensure healthy skin for all and painless bikini waxing in Westfield, Garwood, NJ.
Union County residents can call (908) 789-1515 to speak directly to one of the dedicated waxperts regarding Year of Gorgeous, or stop in to European Wax Center Garwood across from Shop Rite at 520 North Ave, Garwood, NJ 07027.
About European Wax Center
European Wax Center was founded by siblings David Coba, Joshua Coba and Jessica Coba in 2004, and is now recognized as a leader in comfortable and healthy body waxing. The Cobas developed the ultimate wax experience that features the all natural COMFORT WAX™ developed in Paris and the 4 Steps to Gorgeous™ process -- Cleanse, Prepare, Wax, Rejuvenate. As well, features include a clean, professional environment, full-privacy Wax Suites, and exceptional service exclusively for EWC guests. Now, luxurious waxing can be incorporated into everyone's regular routine and skincare regime. European Wax Center enables everyone to feel pampered, beautiful and sexy. For more information about European Wax Center or to inquire about owning a franchise log onto waxcenter.com or like us on Facebook at http://www.facebook.com/EuropeanWax and twitter @EuropeanWax.