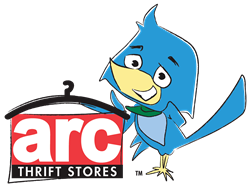 Lewis is the right person to proceed with for achieving our organizational goals and enhancement of our mission.
Denver, CO (PRWEB) February 06, 2014
The Board of Directors of Arc Thrift Stores has unanimously voted to retain Lloyd Lewis as President/CEO for a ninth consecutive year.
Lewis was appointed President/CEO in November 2005. In addition to serving as Arc Thrift CEO, Lewis is chair of the board of directors of the Colorado Cross Disability Coalition, past chair of the Rocky Mountain Down Syndrome Association, and served on Governor Hickenlooper's Human Services Transition Team.
Since Mr. Lewis took the reins, Arc Thrift Stores has become one of the largest employers of people with intellectual and developmental disabilities in the state of Colorado. Lewis has grown employment of such employees from 10 to 175, and has created a monthly social program for these employees ("Arc Ambassadors") and a supplemental academic program ("Arc University). "The decision to renew Mr. Lewis' contract reflects an extensive review by the Board of Directors," stated Chuck Sather, Board Chairman. Mr. Lewis has led the organization by more than doubling revenue and funding of Arc advocacy programs, as well as expansion through the opening of five new stores. Mr. Sather added, "Lewis is the right person to proceed with for achieving our organizational goals and enhancement of our mission."
About Arc Thrift Stores: As one of Colorado's largest social enterprises, Arc Thrift Stores operates 22 thrift stores and 10 "donation stations" throughout Colorado. Arc Thrift Stores provides funding to arc Chapters, which in turn provide advocacy for people with intellectual and developmental disabilities. Arc Thrift Stores is one of the largest employers of individuals with developmental disabilities in the state of Colorado. http://www.arcthrift.org