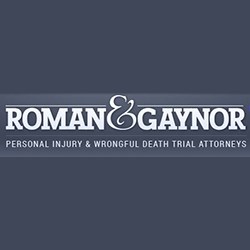 Clearwater, FL (PRWEB) February 06, 2014
Roman & Gaynor is a full-service personal injury law firm that represents injured victims and families throughout Clearwater, New Port Richey, and the surrounding communities of Florida. Throughout the years, the firm's team of personal injury and wrongful death lawyers has passionately fought for the rights of victims injured through no fault of their own. In addition to serving clients in the courtroom, the firm also proudly supports the local community and various organizations. Just recently, the firm became a sponsor of the Dunedin High School Falcons baseball team in Pinellas County.
By partnering with the local baseball team, Roman & Gaynor is helping the program fund another year. This year, the team had cut its budget by over 25 percent, and became dependent on the support of local businesses and residents to remain in their facilities. Dunedin High School baseball is one of the best and most respected programs in Pinellas County, and it is due in large part to the generosity and continued support of local businesses like Roman & Gaynor.
Roman & Gaynor is proud to support local high school athletics, as well as numerous other local and national organizations. The firm's legacy of community involvement is rich with charitable contributions and active involvement with organizations that include the Homeless Emergency Project, All Children's Hospital Guild, Countryside High School Football, the American Cancer Society, the Mike Alstott Family Foundation, and numerous others. The firm's legal team is passionate about helping local residents in any way possible, especially by supporting local schools and fighting aggressively on behalf of injured victims.
Roman & Gaynor provides experienced, attentive representation for a range of personal injury matters, including bicycle accidents, auto accidents, wrongful death, boating accidents, and others. The firm's Clearwater personal injury attorneys have built a reputation for helping people rebuild their lives after tragedy, and have successfully recovered millions of behalf of clients. For more information about the firm and the cases the firm handles, visit Roman & Gaynor's website: http://www.romangaynor.com.