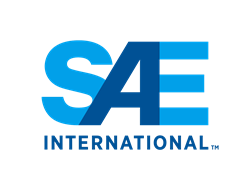 Hyundai will serve as Host Company; and Tier One Strategic Partner for the event is Delphi.
Warrendale, PA (PRWEB) February 06, 2014
Media can register for the SAE 2014 World Congress & Exhibition, which will be held April 8-10 at Cobo Center in Detroit, Mich.
Hyundai will serve as Host Company; and Tier One Strategic Partner for the event is Delphi.
With a theme of "Creating New Possibilities," the SAE 2014 World Congress assembles the best talent in the automotive industry; experts, management teams, engineers, and executives alike gather to collaborate and address these current challenges, celebrate evolution and achievement over the last 100+ years, and promote the multitude of opportunities fundamental for a successful future.
Highlights include:

Woong-chul Yang, Vice Chairman, Automotive Research Design and Development Division, Hyundai Motor Group, will deliver the keynote address during the SAE 2014 World Congress Annual Banquet on Thursday, April 10.
A Ride & Drive that will feature vehicles provided by multiple OEMs and suppliers that will showcase innovative technologies such as advanced propulsion, recent launches, and specialty or halo vehicles.
Young professionals' activities that are designed to help new professionals transition into the "real world", while providing solid leadership principles that they can carry throughout their career.
For more information about the SAE 2014 World Congress, visit http://www.sae.org/congress/; to request press credentials, call 1-724-772-8522 or email pr(at)sae(dot)org.
SAE International is a global association committed to being the ultimate knowledge source for the engineering profession. By uniting over 138,000 engineers and technical experts, we drive knowledge and expertise across a broad spectrum of industries. We act on two priorities: encouraging a lifetime of learning for mobility engineering professionals and setting the standards for industry engineering. We strive for a better world through the work of our philanthropic SAE Foundation, including programs like A World in Motion® and the Collegiate Design Series™.