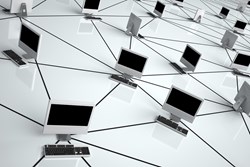 Seattle, WA (PRWEB) February 07, 2014
RDM Workgroup 12 provides database management technology optimised for the operating systems used within the desktop and server environments. It is ideal for standalone and networked applications, such as those commonly found on today's desktop and laptop computers. Multiple APIs provide developers with a multitude of programming options and functionality.
In addition, RDM Workgroup 12 includes an ADO.Net 4.0 provider, JDBC Type 4 driver and ODVC 3.5 driver. Using these drivers, managed code applications can easily be created using popular languages such as C# and Java.
Developers of database systems for workgroup platforms can take advantage of a host of new features within RDM 12 including database cursors, shared memory protocol, enhanced SQL optimisation support, bulk insert API, new data types, larger key limit size, updated dirty read isolation level, enhanced encryption, and selective replication and notification.
Raima CTO Wayne Warren comments: "RDM 12 offers huge performance and functionality increases across all areas of database applications, and the increased platform support in this latest release means developers across the widest spread of workgroup platforms can now take full advantage of those benefits."
About Raima
Raima delivers high-performance, always on database technology for both in-memory database usage and persistent storage devices. Raima's core focus is to develop database management solutions for everything from small, embedded devices up to enterprise level hardware systems.
The Raima Database Manager (RDM) products are cross-platform, small footprint, fast and reliable database solutions which are made to collect, store, manage and move data. They are used worldwide in a wide range of data management solutions in industries such as industrial automation systems, military flight control systems, telecom routers & switches, financial trading systems, medical equipment, data backup solutions, consumer electronic devices and more.
All products feature solid and reliable ACID compliant database technology and employ a number of advanced solutions to meet today's complex data management challenges. Examples are moving data from small low-powered embedded devices up into larger enterprise systems, building highly-available database systems, database partitioning support to facilitate data distribution and scalability, and interfaces allowing access to the data from a range of external sources.
Raima Database Manager (RDM) products include options to meet a variety of data management architectural designs by providing a choice of data models and access methods to solve the most stringent performance requirements.
For more information on RDM or to download the SDK for evaluation, visit: raima.com/products.