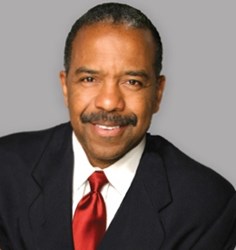 For such a new organization we are very fortunate to have engaged the commitment of some of the top leaders in healthcare today.
Houston, Texas (PRWEB) February 10, 2014
Healthconnect announced today the appointment of six new board members whose terms will be effective until January of 2016. The new directors expand the number of Healthconnect board members to 21. The incoming members were selected for their particular areas of expertise and insights into the needs of healthcare organizations and health information technology. Healthcare organizations are the primary users of Healthconnect's neutral, community-based interoperable health information network.
The newly named directors are:
Katy Caldwell, Executive Director of Legacy Community Health Services
S. Nicholas Desai, MD, DPM, MBA, Chief Medical Information Officer, Houston Methodist
Kevin Dillon, MBA, CPA, Senior Executive Vice President, COO and CFO of The University of Texas Health Science Center at Houston (UTHealth)
Carol Edwards, CEO of AccessHealth
Robert Robbins, MD, President and CEO of the Texas Medical Center
Dana Sellers, CEO of Encore Health Resources
Dr. Bernard Harris, incoming Healthconnect Chair, and managing partner of Vesalius Ventures, welcomed the new board members, "For such a new organization we are very fortunate to have engaged the commitment of some of the top leaders in healthcare today. We believe this is a testament to the unique mission of this organization and the unparalleled growth our network has achieved in just 3 years." This voluntary board also includes incumbents who helped to found the organization.
Healthconnect was established in 2010 to address the urgent need for better coordination of care for patients receiving services at multiple, unaffiliated healthcare organizations. Although Houston is home to some of the most prestigious medical institutions in the country, community leaders have long recognized the need to eliminate fragmentation and inefficiencies in the healthcare delivery system.
Healthconnect received a federal grant administered through the Office of e-Health Coordination at Texas Health and Human Services Commission to provide seed capital for the acquisition of technology and staff and for provider engagement. The resulting health information network, led by CEO Dr. Jim Langabeer, is now among the fastest growing exchanges in the country. With 288 contracts to date, Healthconnect has many of the area's major health systems and physician organizations onboard to exchange clinical data.
For further information about the Healthconnect Board and the organization's leadership: http://www.ghhconnect.org/#/about-us---leadership/
###
About Greater Houston Healthconnect
Greater Houston Healthconnect is an independent, community-based organization responsible for enabling information exchange among healthcare providers in a 20-county region. It is tasked with mobilizing healthcare information electronically across organizations to enhance the safety, quality, and efficiency of care and improve information access throughout the region. Key stakeholders include healthcare providers, payers, employers and the community as a whole. For more information, visit http://www.ghhconnect.org/.