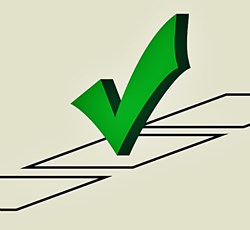 Los Angeles, California (PRWEB) February 07, 2014
Studies have consistently shown that heavily discounted shipping pricing increases purchases by up to 17%, a statistic that 24/7 Van Lines believe would effectively decrease the overall number of problematic moves due to accidents resulting from poorly packed inventory. Although the movers offer their own packing services and strongly endorse it, some offices have their own employees complete the task. When professionals are not involved, sometimes accidents do happen.
Christian Rodriguez, owner of one California branch, is satisfied that discounted shipping is finally being offered. "When a customer decides to do it themselves, they're less likely to purchase additional packing materials because those materials need to be shipped out weeks prior to the move. Before now, shipping those materials cost them. This is one of the reasons we offer a comprehensive plan on how to best go about the moving process."
Rodriguez is of course referring to a guide that 24/7 Van Lines offer which provides tips to move across country. "It's not just about offering the best rates or the most professional team," Rodriguez continues. "It's about making sure the customer knows what the process is like before it begins."
For example, some of the things to consider when moving cross country are the obvious packing and inventory services already mentioned. Also offered is a checklist, the purpose of which is to increase the speed and efficiency of a move. When moving across country, many businesses find the number of moving parts in the process to be complicated. 24/7 Van Lines do their best to stop these from happening.
The list explains that a large part of a move is the planning process, which should be commenced up to two months prior to the move itself. The moving company should be notified at least a month in advance that their services will be rendered. This allows the appropriate paperwork to be filed, dates to be set in stone, and services to be conducted in a timely process.
Additional tips suggest differing means of disposal for items that will not be involved in the move. A list of locations for recyclables and other donations is provided. 24/7 Van Lines offers a storage facility with 24/7 protection and dedicated security coverage when needed. In the weeks directly preceding the move, packing should begin for all nonessential items. In the days preceding, any IT systems and servers should be stored safely.
About 24/7 Van Lines
For additional tips to move across country, visit 24/7 Van Lines online.