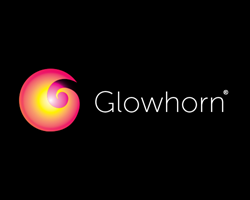 Glowhorn is a modern company for a modern age, providing essential marketing services for companies in the 21st century.
Scottsdale, AZ (PRWEB) February 07, 2014
In the age of online networking and global communities, some growing businesses will question the relevance of joining their local professional organizations. With a national client base, and a global marketplace at its fingertips, why would an internet marketing agency like Glowhorn choose to join its local chamber of commerce?
Today Glowhorn announces that it has joined The Scottsdale Area Chamber for two important reasons.
#1 Values & Vision
Glowhorn shares The Scottsdale Chamber of Commerce's Vision of "Building a vibrant and prosperous community through business leadership", and its Values of "Excellence, Stewardship, Integrity, Vision, Inclusiveness and Courage." The agency sees joining the organization as vital to doing its part to help further the shared goals of the Chamber and the local business community.
#2 Business Relationships
Despite working virtually with clients around the country, the agency still enjoys the benefits of developing business relationships face-to-face and meeting with local clientele in-person.
"We believe there is no better organization in the Scottsdale area for business networking than the Scottsdale Chamber of Commerce," said Keith Shiley, Co-Founder and Creative Director at Glowhorn. "We're excited to be a member and look forward to deepening our involvement with the group and building ongoing relationships with the other amazing member businesses."
The Scottsdale Area Chamber of Commerce is thrilled to welcome Glowhorn as a new member of the organization.
"The Chamber is proud to have Glowhorn among our 1,200 member companies, all of whom strive for excellence in business and community stewardship," said Rick Kidder, President and CEO of The Scottsdale Area Chamber of Commerce. "Glowhorn is a modern company for a modern age, providing essential marketing services for companies in the 21st century."
Glowhorn also announced today the release of a new free eBook titled "Reach the Peak – 10 Steps to Website Design Success". The eBook introduces readers to the essential elements of a successful website presence in 2014 and beyond. It is available for download at http://info.glowhorn.com/reach-the-peak-website-redesign.
About Glowhorn
Glowhorn is a Scottsdale Arizona Website Design & Internet Marketing Agency serving clients across the United States. The agency was founded in January 2012 to help innovative businesses reach peak marketing performance. Since its inception, Glowhorn has focused on working with clients to develop their online presences and increase revenue with a full range of services including web design, email marketing, SEO and social media. Glowhorn's Scottsdale area web design and inbound marketing clients include Ergoweb – a pioneer and market leader in workplace ergonomics solutions, and eeCPA – a leading professional financial services firm.
About The Scottsdale Area Chamber of Commerce
The Scottsdale Area Chamber of Commerce is the largest business organization in Scottsdale providing advocacy, education, networking, leadership and exposure opportunities to our member businesses. We represent all Scottsdale businesses, with our members located from as far north as Desert Mountain to the southern-most boundary with Tempe as well as a great mix of businesses from the greater Phoenix area. As a 66-year old institution, we support a healthy business environment for the entire 184 square miles that comprises the City of Scottsdale.