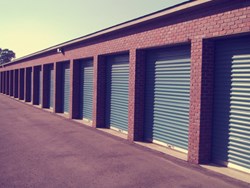 Los Angeles, CA (PRWEB) February 08, 2014
Moving storage can often present a profound problem for companies looking to attempt corporate office relocation . Most moving companies do not offer business moving services, instead offering referrals to other companies. Commercial Movers believe that less is more, and therefore strive to offer any service they can.
In order to showcase many new locations and display construction progress, media appearances, charity events, and seminars are being planned over the next few months. Commercial Movers have also suggested that other surprises are to come, although they are remaining tight-lipped about specific details regarding what those may entail.
Tom Pinkus, a spokesperson for the company, took the time to say what has been consistently implied for months. "Big changes are on the way. Before these new additions, storage services were only being offered to companies looking to pick up shop and move elsewhere. Now, they're being offered for anyone who requires them. Commercial Movers have every intention of competing with other better known storage companies, and have been in talks with several other companies that will provide referrals. This is a big step forward."
By partnering with other businesses, Commercial Movers should gain a critical advantage over their own competitors, who have been struggling to keep up. The momentum gained by Commercial Movers in 2013 resulted in numbers that amounted to a staggering 28% net gain over the previous year. Meanwhile, competing movers have seen their numbers decrease from 12-17% over the same period of time.
Pinkus suggests that recent changes in company management are responsible. "A new CEO was appointed toward the end of 2012, and the fruits of his labors are finally being quantified. He was chosen because of his ability for forward thinking; his creativity with these new procedures proves that. We expect great things to come over the next few years."
In addition to drastically increasing the average storage facility size, new options are also being offered to better encompass the needs of businesses looking to relocate. There are also new pricing options for different storage requirements. Commercial Movers accept that while a business might be able to make use of a storage service, it has not always been as financially tenable in the past. That is only one of the changes on the way.
About Commercial Movers
For additional information, visit Commercial Movers online, There you'll find additional news about upcoming events and details on the new moving storage facilities.