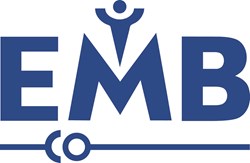 The brightest, most influential physicians from several of the top hospitals in the U.S. will discuss how implementing innovative technologies creates dramatic improvements in patient care and safety, and operating efficiencies.
Orlando, Florida (PRWEB) February 06, 2014
The Intelligent Hospital Association, the RFID in Healthcare Consortium (RHCC), the IEEE Engineering in Medicine and Biology Society (EMBS), and IEEE Life Sciences will present a Symposium, "Join the Evolution to the Revolution - Transforming and Innovating Healthcare Through New Technologies," on Sunday, February 23 at the Orlando Hilton from 8 a.m. to 5 p.m.
Taking place the day prior to the start of the HIMSS 2014 healthcare conference, this Symposium brings together some of the brightest, most influential physicians from several of the top hospitals in the country to discuss how the implementation of innovative technologies are creating dramatic improvements in patient care, patient safety, and operating efficiencies, and provide health care workers with real-time visibility of mission critical data, assets, processes, and staff.
Individuals that would like to attend the Symposium are encouraged to register right away, as space is limited.
Physicians and experts from Kaiser Permanente, Memorial Sloan-Kettering Cancer Center, Alameda County Medical Center, Florida Hospital, Veterans Affairs hospital, and many others will present case studies to share lessons learned from their first-hand experience in implementing new technologies, including Auto-ID, Biometrics, BLE, vM2M, NFC, RFID, RTLS, Sensors, and Wireless Solutions. Symposium attendees can expect to learn more about:

Key business drivers in adopting new technologies, and hear how to enhance processes, facilitate business intelligence and ultimately lead to a return on investment.
How to manage pilot studies and gain the technical and business acuity needed to lead feasibility studies.
How smart technologies are currently deployed in supply chain sectors within the healthcare industry, and business essentials needed for successful implementation.
How new technologies are impacting the assisted living and nursing home industries.
The latest details on innovations around physician communication.
Christopher Jerry, founder of the Emily Jerry Foundation and an award-winning national advocate for increasing the adoption of new technologies to minimize death and injury from medication errors, will deliver the Symposium's keynote speech, "The Emily Jerry Story: From Tragedy to Triumph – Improving Patient Care and Safety Through the Adoption of Technology." Jerry's two year-old daughter, Emily, tragically died from a medication error in a hospital setting in 2006. Emily was completing her final chemotherapy treatment when a hospital pharmacy technician mistakenly formulated a lethal dose of concentrated sodium chloride solution.
The Symposium's luncheon speaker is EMBS Distinguished Lecturer and Editor-in-Chief of the IEEE Journal of Biomedical and Health Informatics, Guang-Zhong Yang. Dr. Yang's speech, "Body Sensor Networks – Reshaping the Future of Pervasive Healthcare," will address the increasingly important role of wearable or implanted wireless devices, along with the key technical challenges, latest developments, and practical examples on how best to implement these technologies.
Dr. Neil Halpern, Chief of Critical Care Medicine at Memorial Sloan-Kettering Cancer Center, will conclude the Symposium by leading a panel discussion on the continuum of health and wellness. Dr. Halpern was chosen to lead this panel because he is highly regarded as a leading authority on successfully integrating new technologies into the operating room that also bring a return on investment.
"We are so fortunate to have global thought leaders from the healthcare industry coming together to participate in what I expect will be nothing short of a transformational experience for us all. By sharing their first-hand experiences on how these new technologies have been successfully implemented in their own care centers, we all stand to reap tremendous benefits from their lessons learned," said EMBS President, Bruce Wheeler.
A portion of the proceeds from the Symposium will be donated to the Emily Jerry Foundation. Corporate and individual donations to the Foundation are encouraged – those interested in doing so during the HIMSS conference can make a donation at the IEEE kiosk at the Intelligent Hospital Pavilion (Hall E, Booth 8265), online at emilyjerryfoundation.org, or by mail with checks payable to The Emily Jerry Foundation, 7665 Mentor Ave., Suite 343, Mentor, Ohio, 44060.
About IEEE
IEEE is a large, global professional organization dedicated to advancing technology for the benefit of humanity. Through its highly cited publications, conferences, technology standards, and professional and educational activities, IEEE is the trusted voice on a wide variety of areas ranging from aerospace systems, computers and telecommunications to biomedical engineering, electric power and consumer electronics. Learn more at http://www.ieee.org.
About IEEE EMBS
IEEE Engineering in Medicine and Biology Society (EMBS) is the world's largest international society of Biomedical Engineers. With more than 46 percent of its nearly 10,000 members residing in some 97 countries around the world, it's a true global connection, providing access to the most fascinating people, practices, information, ideas, opinion and fellowship from one of science's fastest growing fields: biomedical engineering. From formalized mathematical theory through experimental science, from technological development to practical clinical applications, EMBS members support scientific, technological, and educational activities as they apply to the concepts and methods of the physical and engineering sciences in biology and medicine. By working together, we can transform and revolutionize the future of medicine and healthcare. For more information about the EMBS, please visit embs.org. You can also connect with us on Facebook, Twitter and LinkedIn.
About the RFID in Healthcare Consortium
The RFID in Healthcare Consortium (RHCC) is a not-for-profit, global organization founded to elevate awareness and to educate the Life Sciences community on the adoption of new technologies. The RHCC is an educationally focused, vendor neutral, technology and frequency agnostic, association dedicated to promoting the use and adoption of auto-ID, NFC, RFID, RTLS, sensors and wireless technologies in the healthcare, assisted and independent living and nursing home industries. For more information, please visit: http://www.rfidba.org/rhcc/rfid-healthcare.
About IEEE Life Sciences
Our Society is a technical community of students, professors, researchers, engineers, scientists, medical practitioners, and professionals to advance the application of engineering and technology to the life sciences. We provide access to a wide range of resources, including our Life Sciences Portal, publications, and continuing education and career programs. Learn more at: lifesciences.ieee.org.
###
Contacts:
Nicole Randall
IEEE EMBS
nicole(dot)randall(at)live(dot)com
310-691-0849
Angela Bourogiannis
Intelligent Health Association
abourogiannis(at)ihassociation(dot)org
302-252-1933