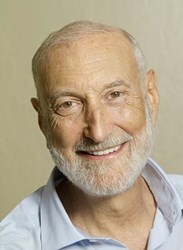 Makawao, MAUI (PRWEB) February 07, 2014
Lumeria Maui, Hawaii's boutique yoga and wellness destination catering to individual travelers and groups seeking adventure for mind, body and spirit, is committed to connecting its guests to greater health and enriching their lives through its programming and retreats with leading professionals and experts. Lumeria Maui is pleased to announce the Spring Renewal Cleanse hosted by Dr. Michael Klaper March 30 – April 6, 2014. Combining a private health consultation with Dr. Klaper, transformational daily yoga, organic and delicious healthy meals or juice fast, and the serenity of the lush tropical grounds and the beauty of Lumeria, this weeklong healing journey is for anyone who seeks a luxurious and inspiring healthy escape. Participants will learn how to prepare delicious health-enhancing meals and deepen understanding of one's own body. The combination of yoga, meditation and mindful attention enables a more productive and joyous life. The retreat will run from March 30 through April 6. Cost for the full week including private consultation, all meals, program talks and lectures, cooking classes, and twice daily yoga is $3,960 double occupancy with special discount for readers of this article. Use coupon code "AlohaMaui" at registration checkout to save $1,010 for either single or double occupancy. Cost is $990.00 if participants choose to stay elsewhere, but use coupon code "StayMaui" at registration checkout and enjoy a $100 instant discount.
With over 40 years of clinical experience in acute care as well as preventive and nutritionally based medicine, Dr. Klaper guides retreat participants from an extensive knowledge base. A graduate of University of Illinois College of Medicine, Dr. Klaper he served his medical internship at Vancouver General Hospital in British Columbia, Canada, and received additional training in surgery, anesthesiology, and orthopedics at the University of California Hospital in San Francisco. Over the course of his distinguished career, Dr. Klaper began to realize that many of the diseases his patients brought to his office - high blood pressure, obesity, asthma, adult onset diabetes, and so on - were caused and/or worsened by the high-fat, high sugar, overly processed Standard American Diet (S.A.D.). Dr. Klaper believes strongly that proper nutrition and a balanced lifestyle are essential for health and that, in many cases, nutrition makes the difference between healing an illness or merely treating the symptoms.
Dr. Klaper has authored successful books and videos on cholesterol-free nutrition, and has contributed to the making of two PBS television programs, "Food For Thought", and the award-winning, "Diet for a New America." He has also produced a DVD, "Fasting: Safe & Effective Use of an Ancient Therapy" in which he describes the benefits and proper procedures of fasting and answers related questions. http://doctorklaper.com/videos/
Dr. Klaper brings with him a talented group of health, wellness, and vitality experts who will lead transformational classes and demonstrations that participants can carry with them for the rest of their lives. Yoga Professional Alese Jones invites you onto your own path of knowing your true self, with time-honored teachings of yoga and meditation. She has studied with many well-regarded yoga and spiritual teachers, including Connie Beaudoin and Sarah Powers, from whom she received her Yin/Mindfulness training, and non-duality teacher, Rupert Spira.
Chef and New York Times Best Selling Author Chad Sarno will be sharing his secrets for making healthy food taste fabulous in three food preparation classes that will make you want to eat healthy long after your restorative week on Maui. His experience included the launch of an international boutique restaurant chain from Istanbul to London. Chad also developed the course curriculum and the health and wellness initiatives for Whole Foods Market's global healthy eating program, and he now serves as V.P. of Plant Based Education at Rouxbe online culinary school. In 2012, Chad teamed up with bestselling author Kris Carr to write the New York Times Best Seller, "Crazy Sexy Kitchen". Chad will present his acclaimed food preparation classes to the Retreat participants, while the Lumeria culinary staff will provide fresh juices and delicious, light, plant-based meals created using locally grown and sourced organic foods from the property's own gardens and surrounding farms.
Author and Inspirational Life-Coach Alan Cohen, M.A., will provide a warm blend of wisdom, intimacy, humor and vision for personal, professional, and spiritual growth. Alan is the author of 24 popular inspirational books, including the bestselling "The Dragon Doesn't Live Here Anymore", the award-winning "A Deep Breath of Life", and the classic "Are You as Happy as Your Dog?" He is a contributing writer for the New York Times #1 bestselling series "Chicken Soup for the Soul."
Additional information is available at: http://www.doctorklaper.com/maui-retreat/
About Lumeria Maui
Lumeria Maui is Hawaii's first wellness and adventure retreat focusing on yoga and transformational programming for the mind, body and spirit. Lumeria offers luxury accommodations, a rich array of classes, organic cuisine from the property's own organic gardens and orchards, and numerous healing therapies. Nurturing tropical gardens, private pavilions and majestic views of the mountains, sea and upcountry Maui offer a unique Hawaiian experience. The property, designed by founder Xorin Balbes, is intended to inspire and allow each individual their own pace to experience a new kind of unplugged escape that is educational and adventurous.
Lumeria encompasses six ocean- and mountain-view acres between the seaside village of Paia and the upcountry paniolo (cowboy) town of Makawao. In addition to its 25 guest rooms and suites, the retreat also features a yoga and event shala, a yoga studio, 900-square-foot outdoor yoga platform and 8,000-square-foot lower terrace suited for group activities. The property's restaurant Mu serves breakfast, lunch and dinner seven days a week with menus featuring local, organically grown produce.
Daily instruction in yoga and meditation are included with accommodations. Further education is made available through customized programs in therapeutic healing arts, water sports, personal growth and transformation, and the history and practices of indigenous Hawaiian culture. Located just 2.5 miles from the Maui's famed North Shore, Lumeria Maui's adventure experiences include surfing, kite-surfing, stand up paddle board and windsurfing sessions, all led by world-class athletes and instructors.
The property is a restored historic site, originally constructed in 1909, and features classic Hawaii-style neo-colonial fusion architecture. In light of its adaptive reuse, the project is listed in the National Registry of Historical Places, and was an honored recipient of a 2012 Preservation Award from the Historic Hawaii Foundation. For reservations or more information, please visit http://www.lumeriamaui.com.
For More Information on Dr. Klaper's Retreat:
support.team(at)DoctorKlaper.com
Toll-Free: 1-888-788-1476
Media Contact for Lumeria Maui
Burditch Marketing Communications
Paul Burditch
paul(at)burditchmc.com
415.874-9696