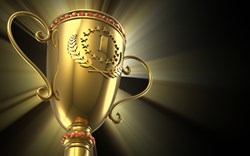 Croix Sather's Business Champion LIVE event will teach businesses the skills they need to survive and thrive.
Danbury, CT (PRWEB) February 06, 2014
Internationally renowned business and life consultant and speaker Croix Sather will present his Business Champion LIVE event in Danbury, Conn., on Feb. 14-15.
Business Champion LIVE event teaches valuable business skills
As little as five percent of businesses are alive and profitable on their fifth anniversary. Croix Sather's Business Champion LIVE event is designed to help business owners survive and thrive in today's tough economy. This event will teach participants the right strategies, priorities, beliefs, procedures and mindset they need to make their businesses profitable for the long term.
Croix Sather's Business Champion live events are held throughout the country. Attendees range from seasoned small business owners to start-ups and everything in between.
Topics that will be discussed at the event include:

How to Succeed in Today's Markets
Work Less + Profit More = Total Entrepreneur Freedom
Biggest Reasons Businesses Fail
The Key to a Profiting and Lasting Business
The "Business Champion" Success Formula
How to Run Your Business with Authenticity and Congruency
Where to get tickets to Business Champion LIVE
Free tickets to Croix Sather's Business Champion LIVE event on Feb. 14-15 in Danbury, Conn. (a $997 value) are available at http://www.croixsather.com.
About Croix Sather
Croix Sather went from a casual runner to a record-breaking marathoner in only two years, completing his 2,621-mile Run Across America in only 100 days. Croix is an internationally celebrated author and speaker in the field of personal and business consulting and psychology of success. He has authored four books, hosted a radio show, and appeared in hundreds of television, radio and newspaper spots.
For tickets and more information, visit http://www.croixsather.com.