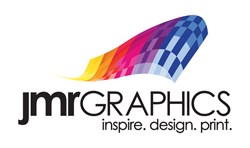 Central Islip, NY (PRWEB) February 17, 2014
JMR Graphics, a nationwide car wraps manufacturer,provides insider tips on choosing the appropriate colors for your brand and your advertisements based on business research that studies the psychological effects of color.
TJ Panell, a representative of JMR Graphics, a nationwide car wraps manufacturer, says, "Color is a simple, yet powerful tool in marketing and branding. For example, particular colors have become heavily associated with certain companies."
Panell explains a few of the common associations of certain colors. "Blue is typically associated with honesty, trust, and reliability. You can think of the idiom when something is as 'true as blue'. Also, just look at the banking and security industry—companies like Chase, Merrill Lynch, Bank of America, ADT, and Brinks all heavy-handedly use blue in their logos.Somewhat similar to blue is the color white. White is often associated with truthfulness, cleanliness, purity, and peace. The color black is heavily associated with class, mystery, sophistication, or even seduction." He says, "A more well-known color association is the connotations of the color green. Green is often used to induce thoughts of money and wealth.Interestingly, it can also be used for nature and conservation."
Panell says, "On the other side of the color wheel, there are the yellows, oranges, reds, pinks, and purples. Yellows and oranges tend to give a playful, happy vibe. Reds give the association of love, excitement, passion, and sometimes even danger. Although similar in appearance, pink is actually quite different from red. Pink is more nurturing, soft, and connotes sweetness. Another common color association is purple, which stands for royalty and pride."
JMR Graphics is an award winning Nationwide 3M Certified Manufacturer of Graphics for over a quarter of a century. We specialize in branding companies through Fleet Graphics, Vehicle Wraps, Architectural Wall Graphics, Promotional Window Clings, Floor Graphics, Event Signage and much more. We offer a variety of 3M Graphics Films, which are specially designed for most surfaces that require a changeable, short and long-term application. Our exceptional "Turn Key Service" is backed with a 3M MCS Warranty to give you peace of mind when you need optimum performance for the intended life of your graphics. With our state-of-the-art, cutting-edge facility we inspire our clients by providing creative design, custom-printed graphics and handle a network of nationwide installers. JMR Graphics provides expert capabilities and capacities needed to meet any graphic challenge.
#####