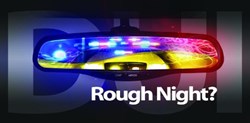 Fort Lauderdale, FL (PRWEB) February 17, 2014
Gary Ostrow, a Fort Lauderdale lawyer with 30 years of experience in practicing criminal law, specializes in the defense of high profile criminal cases. Gary Ostrow has extensive criminal trial experience, with an impressive record of over 400 felony acquittals and dismissals. Mr. Ostrow is an aggressive advocate, protecting the constitutional rights of every client, and working tirelessly to protect the reputation and freedom of his clients. Gary Ostrow has acute knowledge in all areas of which he practices, including:

Drugs – Possession, Trafficking and Delivery
DUI charges
Sexual Battery and Assault
Assault and Battery
Theft and white-collar crime
Homicide
Internet crimes, solicitation
Domestic Violence allegations
Probation Violations
Utilizing over 30 years of experience, skills, and a sophisticated defense strategy tailored to each case, Gary Ostrow, Fort Lauderdale criminal lawyer, is dedicated to achieving the best results, regardless of the charges his clients are faced with. Mr. Ostrow's passion for protecting his clients against criminal conviction is what drives him to obtain the best possible result for each and every case.
Holding the State Accountable, One Case at a Time – Gary Ostrow is Fort Lauderdale's Top Criminal Defense Attorney
Gary Ostrow, Fort Lauderdale criminal lawyer, recently prevailed at trial ona DUI Unlawful Blood Alcohol Level accident with Injuries case by having the blood test toxicology screen results of .22 Blood Alcohol Content discredited and thrown out by highlighting breaks in the chain of custody, among other reasons. (Refer to State Versus Jeanne Bender: Case No: 12-015662MM10-A, Judge Chris Pole, 17th Judicial Circuit Broward County as Court of Record) According to court records, Ostrow challenged the state when they were unable to provide the testimony of the State's appointed medical examiner who performed the toxicology, three years prior. Because the medical examiner had since relocated out of the state, the State tried to add the testimony of their newly disclosed medical examiner. Ostrow, Fort Lauderdale criminal defense attorney, shut the state down, citing United States vs. Melendez-Diaz, a United States Supreme Court case, where the state is barred from introducing toxicology results from a a third party who would be merely interpreting the results of the initial toxicology screen. Mr. Ostrow's depth of knowledge and passion is what is behind his success and has him committed to challenging all prosecutions based on toxicology results that date back to the tenure of the prior state appointed medical examiner. Ostrow believes each and every toxicology case, where the original toxicology was performed by former State Medical Examiner Harold Scheuler, is in jeopardy and can be won with an aggressive defense.
Criminal Attorney Gary Ostrow – Two Time Winner of the Broward Association of Criminal Defense Lawyers 'Hat Trick' Award for Having Six Consecutive Felony Acquittals
Diligent and meticulous preparation is part of the formula Gary Ostrow, Fort Lauderdale criminal lawyer, provides his clients for a solid and skillful defense during trial. Gary Ostrow's well-established record for successful defense of all types of criminal cases, including white-collar crime charges, drugs, fraud, violent crime allegations, and more speaks for itself.
Contact Gary Ostrow, criminal defense attorney in Fort Lauderdale, at 954-683-6000 or 954-566-4033 for a free consultation today, or visit online at http://www.fortlauderdalecriminaldefense.us. Hire the aggressive defense you need today to protect your future.