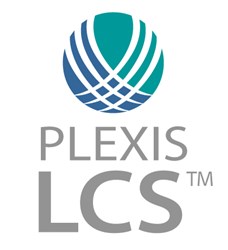 Everyone we spoke to raved about the system and support received by the LCS team at Plexis. - Bruce Wagner, Vice President of Boulder Administration Services
Ashland, Oregon (PRWEB) February 11, 2014
Plexis Healthcare Systems, Inc. announced today that Boulder Administration Services (Boulder, MT) has selected Plexis' Logical Claim Solutions (LCS) software to provide claim processing administration for the firm. Boulder has historically leased (time shared) a third party's claims management system and decided it would be best served to bring its own system in-house to enhance the support of its claim processing operations. This decision was made to allow Boulder to further optimize its claim processing and reporting capabilities, while minimizing operational costs as the firm continues to grow.
Providing superior administration services and support for self-insured/self-funded employers is key to Boulder's success. Plexis knows of this first-hand, as they have been a Boulder client for the last three years. Plexis has self-insured its employees' health plan and relied upon Boulder for timely claim processing and customer service. As Plexis provides administration software for healthcare payer organizations - including third party administrators such as Boulder, it only made sense that Boulder evaluate and consider one of Plexis' offerings. The LCS system has successfully served third party administrators just like Boulder for over two decades. What Boulder found with the LCS software was a modern system that has significant flexibility in plan and reimbursement design, and a plethora of system interfaces available which enable administrators to work with a number of different health plan and TPA support vendors. Plexis was able to identify Boulder's business and financial objectives and propose a software and licensing solution that clearly met these, and expanded upon the successful relationship it already had with Boulder. Validation of the solution came with extremely positive client reference checks performed by Boulder, while doing its due diligence. "I can't tell you how impressed we were with the references that we were given that are on your system," said Bruce Wagner, Vice President of Boulder Administration Services. "Everyone we spoke to raved about the system and support received by the LCS team at Plexis."
"Boulder has been a key service provider to Plexis for many years now, and we are very happy they have made the decision to trust their operations to our software," said Terri Coppersmith, Vice President of Finance at Plexis. Mrs. Coppersmith, while working with Boulder staff on updates to Plexis' own employee health plan learned that Boulder may begin a search for a new administrative solution and helped facilitate the discussion between Plexis and Boulder regarding evaluation of Plexis software. "Plexis has a long and successful history supporting third party administrators performing self-funded administration for employer groups, and our LCS product is the key reason why. When Plexis learned of Boulder's desire to improve their operational capabilities, we knew we had the right solution to help them meet their objectives", said Sean Garrett, Chief Operating Officer at Plexis.
ABOUT BOULDER ADMINISTRATIVE SERVICES
Boulder Administration Services, LLC. (BAS) was started in 1998 as a subsidiary of Wagner Insurance Agency, Inc., located in Boulder, Montana. In 2001 the growth that BAS experienced made it necessary to split it off from its parent company and organize as a Limited Liability Company. Boulder Administration Services is operated by Jackie and Bruce Wagner. Both maintain an insurance license and have experience in employee benefits. Boulder Administration Services provides third party administrative services to self-funded/self-insured employers throughout the country, providing claims processing, compliance and legal support, consumer directed account administration, and operational and financial reporting to its employer group clients. For more information, call (406) 225-3699 or visit http://www.boulderadmin.com.
ABOUT PLEXIS HEALTHCARE SYSTEMS, INC.
Plexis Healthcare Systems is a leading payer solution and claims processing technology company based in Ashland, Oregon. Founded in 1996, Plexis software and services now process millions of claims transactions each month for healthcare payer organizations throughout the United States and internationally. Plexis' family of core software products includes Plexis LCS for small and medium size third party administrators and self-funded groups; Plexis Claims Manager for mid-size payer and specialty organizations; and the SOA-based Plexis Quantum Choice system, for government healthcare organizations and large health and dental plans. Plexis' solutions enable government healthcare organizations, health plans, TPAs and provider groups to reduce costs, automate claims payment, administer premiums and capitation, enhance customer satisfaction and expand market share. For more information, please call toll free (877) 475-3947 or visit http://www.plexisweb.com.