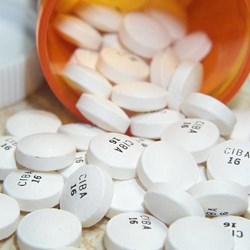 Tucson, AZ (PRWEB) February 09, 2014
Integrative Pain Center of Arizona is Tucson's premier pain treatment center. They use a tailored and collaborative approach to treatment in order to help patients return to their productive lives. One type of medication often used for pain management is Opioids, so IPCA published a blog post explaining common uses and safety information for people who may be using or considering the use of opioids for pain treatment.
Opioids are powerful medications that can come with a range of side effects, which is why IPCA finds it imperative to inform the public of proper usage. In order to do this, IPCA breaks down their blog post into seven considerations for those using or contemplating the use of opioids.
The first of these, which applies to all medication, is to only take opioids that you have been prescribed. Furthermore, sticking to the proper/prescribed dosage and avoiding the mixture of opioids with other medications are both crucial. Many of these dangers can be avoided by simply having a conversation with your doctor.
Moreover, medication should be stored in a proper and safe environment. Patients are also advised to never keep old medications. While opioids are safe as prescribed, there is potential for danger and abuse if patients are not well informed. In addition to reading the blog post, IPCA highly suggests talking to your doctor, or contacting their office, about the use of opioids.
About Integrative Pain Center of Arizona
Integrative Pain Center of Arizona (IPCA) is the premier pain clinic in Tucson. Having worked for 10 years to develop the technology, the experience, and the organization to offer truly patient-centered evaluation and treatment for all types of pain conditions, they are the only pain clinic in the state to be awarded Center of Excellence status by the American Pain Society. The IPCA approach is to do whatever it takes to help patients make the journey from Illness to Wellness, and stay well. For more information, visit Integrative Pain Center of Arizona.
About Nuanced Media
Nuanced Media is a digital marketing and graphic design firm. The company specializes in strategic, multilayer marketing campaigns and efficiently crafted, user-friendly websites. Based in Tucson, the company has a variety of clients throughout Arizona, California, and Texas. For more information, please view Nuanced Media.