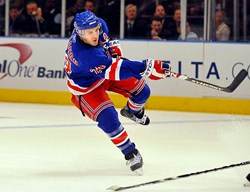 Denver, CO (PRWEB) February 07, 2014
With an unfortunate and ultimately sad Super Bowl now history, sports fans have turned to the hardwood and ice to help them recover.
Monster Jam trucks, PBR bulls and WWE wrestlers are also helping carry the load with top trending ticket sales as well. Plus, there's the upcoming Winter Olympics to keep fans glued to the tube.
Meanwhile back at the rink, the unruly New York Rangers have their fans all riled up. One sign: the streaking squad now leads all other NHL teams in ticket sales, followed by the Tampa Bay Lightning and Florida Panthers. With their resounding victory Tuesday night, the Rangers extended their current win streak to four games.
New York has dropped just four games over their past 15 contests and has surged into the top ten in this week's power rankings with just one game to go before the Winter Games. Results for last night's game at home against the Edmonton Oilers were unavailable at press time.
"Rangers fans are rocking the box office, putting the team ahead of all other NHL ticket sellers," said Marta Ault at online ticket marketplace BuyAnySeat.com. "NBA tickets, including the Harlem Globetrotters, PBR, Monster Jam, WWE and even New York Yankees tickets are also trending high right now."
"That's why we're proud to offer fans the most comprehensive and continuously updated selection of sports tickets online, with a worry-free guarantee to protect their purchase," added Ault.
"To access the full line-up of NHL Hockey tickets now available, customers can go to BuyAnySeat.com and click on the Sports Header, then click on NHL Hockey to select their team and their tickets."
The Rangers' recent resurgence has been led by team captain Ryan Callahan, who ignited for two goals and an assist in a 5-1 statement over the Colorado Avalanche Tuesday night. Despite lingering trade speculation amid contract talks, the fan favorite captain has played well of late.
With points in three of the team's past four games, the club leader is proving his value to the front office. Callahan is eligible for free agency at the end of the year, and without a new contract agreement prior to two upcoming trade deadlines, it is likely that Callahan will be on the market.
With 10 wins in their past 13 matchups, the Rangers are making headway in the tightly contested Metropolitan Division. Improved play from goaltender Henrik Lundqvist, and offensive threat Rick Nash have also been key to New York's climb up the ladder. Lundqvist has allowed just 13 goals in his past 10 starts, while Nash leads the team with 18 goals on the year, including six game winners.
Before their current winning streak, the Rangers were tied for fifth in their division and tenth in the Eastern Conference. Amid numerous questions about their poor play and the contract of upcoming free agent, Ryan Callahan, the Rangers looked to be sellers at the trade deadline.
However, with an impressive win to top the Avalanche on Tuesday night, the Rangers are now second in their division, 5th in their conference, and in the middle of the post-season race. Bottom line: fans are buying in for a playoff run.
To shop for NHL Hockey tickets, visit BuyAnySeat.com.
About BuyAnySeat.com: An online ticket marketplace, BuyAnySeat.com connects sports, theater and other live entertainment fans to an extensive network of ticket sellers worldwide. The site's simplified listings and navigational tools enable shoppers to easily locate, compare and purchase inexpensive, discounted or lower-priced tickets to virtually all advertised sports and entertainment events around the globe.
The ticket marketplace, which is PCI-compliant and Norton Secured, also provides customers with a complete Worry-Free Guarantee on all ticket purchases. Based in Denver, Colorado, BuyAnySeat.com is a subsidiary of Denver Media Holdings. For more information, please visit http://buyanyseat.com.