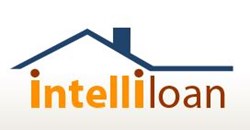 What's the upside to an FHA 203(k) loan? You finally get the home of your dreams, at a much lower rate.
Irvine, CA (PRWEB) February 18, 2014
With the amount of foreclosures and short sales seen in recent months, many home buyers were able to purchase a less-than-perfect home at a great price, but are struggling with remodeling costs. They may not realize that they can roll the costs of upgrading their home into a mortgage refinance with FHA's 203(k) program, turning it into their dream home, said a spokesperson for Intelliloan™, an Orange County, CA-based lender.
"Many buyers now own a home that will be their dream home - once it's updated and upgraded - but they don't have the renovation funds," said Michelle Tucker, Consumer Direct manager at Intelliloan. "Their home is in a great location, but is stuck in the 70s. Or they've outgrown their home but don't want to move because they love their neighborhood, yet they can't afford out-of-pocket renovations."
If so, she recommends an FHA 203(k) loan.
The FHA 203(k) loan program enables borrowers to finance or refinance both their home AND the cost of repairs through a single mortgage. It can cover simple upgrades all the way to major room additions for a growing family. Best of all, it allows borrowers to roll all those renovation costs into your home loan at a much lower interest rate than what's normally available with a HELOC or other short-term loans.
According to Tucker, here are some more benefits of an FHA 203(k) home loan:

Only 3.5% down payment required.
Borrowers with less than perfect credit may qualify, because FHA qualification requirements are more flexible than conventional loans.
Borrowers save time and money upfront with only one loan application and one set of closing costs, since the mortgage and home repairs are rolled into one loan.
Borrowers may save money in the long-run. "By including repair costs in your home mortgage, you pay for these improvements over time at a much lower interest expense than conventional alternatives," she explained.
Home buyers may find a better deal. Rather than paying a premium for a home in "perfect" condition, buyers can take advantage of great prices available on foreclosures or other homes on the market that are in need of repair or remodeling
"Many people believe FHA's 203(k) loan is only for a home purchase, but that's not true," Tucker explained. "If you love your home and don't want to move, but it needs renovation, from a list of minor projects to a major room addition - you can refinance and roll the cost of those home upgrades into your new loan."
She went on to explain some conditions: The maiximum Loan to Value after imporovements is 110% (of the improved value), there are restriction on how much you can spend on things like pools, there must be a 10% repair contingency reserve for cost overruns.
"What's the upside to an FHA 203(k) loan? You finally get the home of your dreams, at a much lower rate; plus, the value of your home rises significantly, allowing you the option of refinancing again in the future to pull out some cash to pay off higher interest debt, pay for college, and so forth," she concluded.
About Intelliloan
Metropolitan Home Mortgage, Inc. DBA Intelliloan™ is a direct mortgage lender based in Irvine, California and established in 1993. Intelliloan™ is approved by HUD, FHA and FNMA, and is licensed in 18 states. Intelliloan is an Equal Housing Lender and has been a member of the Better Business Bureau since 1999 and has an A+ rating. NMLS #3290.
Metropolitan Home Mortgage, Inc. DBA Intelliloan™ is a California corporation headquartered at 4 Park Plaza, Suite 800, Irvine, California 92614 and is licensed or registered or exempt from licensing to conduct business in the following states: Arizona Mortgage Banker license #0907461; licensed by the California Department of Business Oversight under the California Residential Mortgage Lenders Act, license number 4130924 and 6036970; Colorado Department of Regulatory Agencies, Division of Real Estate NMLS#3290; Connecticut Mortgage Lender License #ML-3290; District of Columbia #MLB3290; Florida Mortgage Lender Servicer License #MLD423; Illinois Residential Mortgage license #MB.6759473; Maryland Mortgage Lender License #06-20616; Massachusetts Mortgage Broker/Lender License #MC3290; Michigan 1ST Mortgage Broker/Lender License #FL0015148 and Michigan 2nd Mortgage Broker/Lender License #SR0015343; Minnesota Residential Mortgage Originator License #MN-MO-40019736; Nevada Mortgage Broker License #3759; New Jersey Residential Mortgage Lender License -- NMLS#3290; Oregon Mortgage Lending Branch License #ML-3692; Pennsylvania Mortgage Lender License #40659; South Carolina Mortgage Lender/Servicer License #MLS – 3290; Virginia Broker/Lender License #MC-5718; Washington Consumer Loan Company License #CL-3290. NMLS#3290. All rights reserved. © 2013.
Regulated by the Illinois Department of Financial and Professional Regulation, Division of Banking, 320 W. Washington Street, Springfield, IL. 62786, 217-782-3000.
Not all branches are licensed in every state; please contact your local office to determine eligibility.