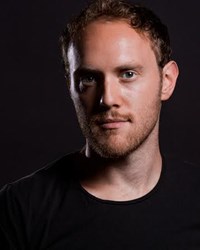 "This is an art that truly has no rules; because we are creating characters and worlds in the moment, there are no mistakes, only gifts." ---Sean Harrigan
Santa Ana, CA (PRWEB) February 06, 2014
The Actor's Studio of Orange County is offering a new course on Improvisation. Running for eight weeks starting this Sunday, February 9th from 3 to 5pm, this class will introduce different styles of Improvisation and train actors to bring a greater sense of spontaneity and play to scripted acting. Many factors contribute to the addition of this class to the studio's roster. Most predominantly, training in improvisation has become a professional necessity for actors, so this class will prepare actors for this recent industry standard.
"Most agents, casting directors, and producers are looking for some form of training in Improv on your resume," says Sean Harrigan, instructor for the course as well as an actor and screenwriter from Los Angeles, "therefore having Improv under your belt gets you more notice." In the audition room, an actor must know how to think on his feet, as oftentimes scripts are handed to the actor last minute, or he is even asked to improvise a scene. Improv teaches how to act with spontaneity, greater listening, and aids in swift character development. "Being strong in these aspects could be the thing that separates you from other actors," Sean continues, "ultimately landing you the job."
Beyond the logistics and professional reasoning for studying Improv, the ASOOC has artistic goals by offering this class. The philosophies Improv espouses, such as "Say 'Yes' to the scene," and "Take care of your partner," are essential lessons for all actors. Owner, Sonya Cooke, who heads the Acting Technique track adds that "acting training can lead to self-consciousness when acting in film or onstage, and Improv conditions the actor to leap before looking and to talk before thinking." Cultivating a sense of play in scripted acting and a willingness to take risks are qualities the ASOOC values highly and aims to provide through this new class.
Spots are still available, although space is limited, so contact info(at)asooc(dot)com or call the studio at (866) 519-6559 to secure your spot. Tuition is $350 for the two month course. Class starts February 9th and runs till March 30th; Sundays 3-5pm at the studio in Santa Ana.
The Actor's Studio of Orange County was founded in 2007 and was awarded "Best of Santa Ana in Dramatic Instruction" by the U.S. Commerce Association. The studio offers Acting Technique classes to adults, teens, and children in Santa Ana. Additional classes and opportunities are in private instruction, musical theatre, and professional mentorship for enrolled students.