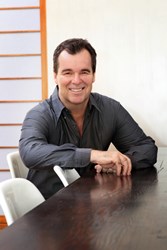 Property investors have become more cautious after the global financial crisis. They're not only thinking about how to get a piece of the market while it's hot, but also how they can get out of it when the when the market and house prices drop
Brisbane, Australia (PRWEB) February 07, 2014
Steve Woorad, a property analyst from Queensland predicts that Brisbane will overtake Sydney and Melbourne as Australia's strongest property market for 2014.
Low supply and high demand will drive Brisbane real estate prices up to 7 per cent this year, according to Woorad. He added that the lower median house price of $445,000 compared to $600,000 - $700,000 in capital cities is the honey attracting home buyers, property investors, and empty-nesters to Brisbane.
"I believe in the saying that 'the lead dog gets the best view,' so if you enter the Brisbane real estate market now, while house prices are still affordable, you'll earn more profit with little capital," according to Rick Otton, the host of the highly-anticipated Ready, Set, Boom National Tour.
In his recent interview for 'Ready Set Boom', Mr. Otton shared that creative strategies can also help property investors generate profits from the investments even when the boom dies down.
"Property investors have become more cautious when making an investment with the property market after the global financial crisis. They're not only thinking about how to get a piece of the market while it's hot, but also how they can get out of it when the market and house prices drop," he explained.
"Creative strategies, unlike the traditional process, don't just rely on home loans to get people into houses. It relies on flexible payment terms between sellers and buyer which allows people to buy a house without paying a huge amount of cash deposit while sellers still earn a monthly cash flow with the help of a little patience or existing home loans," Mr. Otton discussed.
Visit http://readysetboom.com.au/ to secure your free seat to Rick Otton's property investment Ready Set Boom National Tour in Brisbane on 22 February 2014.
About Rick Otton
For over 23 years property millionaire Rick Otton has built an impressive real estate portfolio using innovative strategies that he has developed – strategies in which transactions are made without the need for traditional bank-type loans.
He constantly refines his techniques as he buys and sells properties through his We Buy Houses business which operates in Australia, New Zealand and the UK.
A gifted speaker and educator, Mr Otton conducts regular one-day free seminars across Australia, which build on the concepts he shares in his 2012 book 'How To Buy A House For A Dollar', voted by Money Magazine and Dymocks Book stores as one of the Top 10 Most Popular Finance Titles for 2013.
He regularly records and publishes iTunes podcasts via his channel Creative Real Estate.
His innovative low-risk, high-reward approach to Australian real estate investing has been featured in a variety of television programs and magazines, including Today Tonight, Hot Property and Australian Property Investor.
To register for one of Mr Otton's free Australian one day seminars visit ReadySetBoom.com.au or phone, in Australia, 1300 888 450.