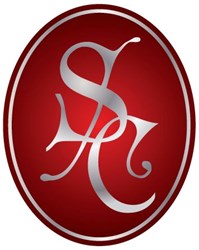 Learning The Art of Cigar Rolling from a Level 7 Master Roller
Houston, TX (PRWEB) February 10, 2014
Serious Cigars, a Houston based company, is providing the public with the unique opportunity to learn the art of cigar rolling. Students will be taught how to roll a premium cigar by Paul Palmer, owner of Casa Fernandez, as well as his Level 7 Master roller. "This is the equivalent of Mozart teaching you how to play the piano," said Ron Lesseraux, owner of Serious Cigars.
Each student will have their own station set up with a blend they pre-selected, as well as all the tools needed to roll 10 6 x 50 cigars from scratch. This requires each participant to learn how to bunch and wrap. Because this takes much practice to master, students will be able to create a smokable cigar. Lesseraux added, "Each cigar will not be perfect because it takes time to perfect this craft, but the cigars will be able to be used." He went on to say, "In the future we hope to add blending and rolling more complicated shapes to the curriculum."
In addition to the 10 cigars, each student will receive a personalized Chaveta (cigar knife), a commemorative box, and a certificate of completion.
Capping off the event will be a cocktail reception, dinner, and an award ceremony for the students.
Each class is limited to 20 students so that each student has adequate hands on time with Palmer and his master roller, Danger. To accommodate the demand, there will be 3 separate sessions and class times for students to choose from.
The Rolling Academy is a new annual event sponsored by Serious Cigars in conjunction with Casa Fernandez, who will have special deals all day on their fantastic blends. Visitors are encouraged to come by and watch the classes. And, for out of town enthusiasts, there will be a live stream offered of the event.
Please visit http://seriouscigars.com/upcoming_events.aspx for signup, class schedule and additional details.