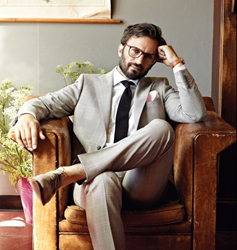 (PRWEB) February 10, 2014
Most women fantasize about meeting a wealthy millionaire bachelor, being treated like a real lady and being whisked away on a private jet to a hot country with an amazing beach, being showered with gifts all day long, but what does a millionaire bachelor look for in a woman?
Billionairefish.com, a dating site for millionaires, billionaires and admirers, wanted to know what millionaire men were looking for in a woman so they decided to undertake a survey on "What are 3 things you look for in a woman with whom you will have a committed relationship which leads to marriage".
The site surveyed a random sample of 1000 of millionaire men on its site in order to discern what type of women millionaire men prefer to marry and the results are very surprising.
Honesty is normally the top of the agenda when you think about finding a partner for long lasting love, but it seems millionaire men looking for women of their dreams are not interested in honesty, they are also not that interested in the person being kind or being loyal; the shocking results from the survey have revealed that the top one thing millionaire men are looking for is a good sense of humor, which was among 286 millionaire men's (28.6% of the millionaire men surveyed) 3 things they are looking for. And intelligence and attractive appearance come to the second and third places.
The survey from billionairefish.com will open the eyes to many women who are looking for long lasting love with a millionaire bachelor, especially when integrity and being trustworthy and loving come near the bottom of the results.
It seems women looking to date a millionaire man need to have a good sense of humor, to be attractive, intelligent with a positive attitude and the desire to be successful, oh and she must have a nice smile, of course.
See the top ten results below
1. a good sense of humor: 28.6%
2. intelligence: 25.7%
3. attractive appearance: 22.9%
4. Positive attitude: 14%
5. desire to be successful: 14%
6. a nice smile: 14%
7. passionate for life: 11.5%
8. kindness: 11.5%
9. honesty: 11.5%
10. a good heart: 8.6%
If you are a woman looking for a single millionaire and you fit into the top ten of the survey, then get yourself over to http://www.billionairefish.com and find the man of your dreams.