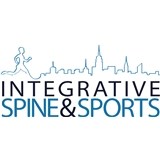 New York, NY (PRWEB) February 17, 2014
Integrative Spine and Sports, a practice devoted to sports and musculoskeletal physical therapy, announces that it is accepting same day physical therapy appointments. Specializing in sports physical therapy services like pain management, chiropractic care, joint fluid replacement, bio-puncture, non-surgical spinal decompression and pharmacological treatments, the team at Integrative Spine and Sports understands how important it is to diagnose and treat major injuries immediately.
To schedule a same day sports physical therapy appointment, parents, athletes, fitness trainers and active adults must provide their name, email address and the nature of the injury or other reason they want to consult with an Integrative Spine and Sports' physician. People seeking a telephone consultation with one of the treatment center's physicians can also provide their telephone number. Details are submitted using a short online form. Morning and afternoon appointments are available. Same day appointments can be requested throughout weekdays as well as on weekends using the same day reservation form.
Committed to taking a team approach to treating sports injuries, Integrative Spine and Sports is staffed with five accomplished physicians, including Dr. Sonali Lai, a physiatrist who specializes in non-surgical pain management; Dr. David Williams and Dr. Jay Okin, sports chiropractors; Dr. Sanford Green, a podiatrist and Dr. Kristin Sapienza, a physical therapist. Combined, these physicians have more than 50 years of experience.
About the physicians' combined specialties and hands-on experience, senior management at the prominent treatment center say that they are dedicated to "integrating the latest in sports medicine and spine research with the personal attention, care and respect that we'd hope to receive ourselves." Procedures Integrative Spine and Sports takes to achieve this are rooted in an individual approach. Whether clients are professional athletes, weekend athletes or busy blue collar or corporate workers, senior management at Integrative Spine and Sports realizes that "Every patient is an individual and as a result, every treatment plan will reflect your individual needs."
In addition to diagnosing and treating neck, back and shoulder pain, Integrative Spine and Sports treats hip, knee, ankle, elbow, hand and wrist injuries as well as work related injuries. The treatment center works with a range of clients, including world class athletes and fitness trainers, to develop dietary modifications and biomechanical adjustments that empower women and men to return to high levels of physical fitness.
Clients especially appreciate the fact that the sports physical therapy center educates them about steps they can take to avoid future injuries. To learn more about sports physical therapy treatments and therapies in the New York City area, contact Integrative Spine and Sports at 212-362-4742 or info(at)nyciss(dot)com.
About Integrative Spine and Sports
Integrative Spine and Sports is a full service multidisciplinary treatment facility that specializes in spine rehabilitation and sports medicine. The facility provides integrative non-surgical treatments that aim to alleviate pain, discomfort and other symptoms caused by acute and chronic conditions. Physicians at Integrative Spine and Sports take a holistic approach to treating sports, musculoskeletal and work related pain and injuries.
Board certified, physicians at the facility are members of national and international medical and healthcare organizations like the American Academy of Physical Medicine and Rehabilitation, the International Spine Intervention Society, the American Institute of Ultrasound in Medicine, the American Chiropractic Board of Sports Physicians and the New York Physical Medicine and Rehabilitation Society.
Contact:
Integrative Spine and Sports
240 West 73rd Street
New York, NY 10023
212-362-4742
http://www.integrativespineandsports.com