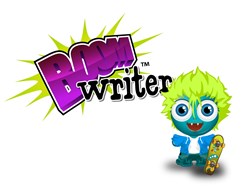 "BoomWriter has big ambitions in the consumer world," noted Moore, "and I look forward to making a contribution to BoomWriter's success."
Somerville, Mass. (PRWEB) February 10, 2014
Award-winning educational technology website BoomWriter Media announced today that top selling "Crossing the Chasm" author Geoffrey Moore is joining the team in an advisory role. The Stanford alumnus is the author of six books, with "Crossing the Chasm" selling over 300,000 copies to date and in its third edition. Moore's books are influenced by his consulting work at The McKenna Group and the Chasm Group, which he founded. A Silicon Valley aficionado, Moore began his career as a professor of English at Olivet College in Michigan.
"Geoffrey [Moore] is a perfect fit for BoomWriter's Advisory Board," said Chris Twyman, co-founder and CEO of BoomWriter. "He has a mutual understanding of the expertise needed to be a successful business in the consumer market and has a prolific background in writing," said Twyman. Adding, "not to mention, his history in academia." BoomWriter has been engaging students of all levels of education, from upper elementary to university students, and continues to grow in the world of education, technology, and business.
"BoomWriter seems to have crossed the chasm in the education technology space," said Geoffrey Moore. "BoomWriter has big ambitions in the consumer world," noted Moore, "and I look forward to making a contribution to BoomWriter's success."
About BoomWriter Media, Inc.
Serving as an effective and personalized learning tool, award-winning literacy website BoomWriter is easy to use and free for teachers, allowing their students to collaborate with classmates to create and publish stories and other original content. BoomWriter blends writing and technology use to provide an interactive writing platform that can be integrated into a variety of curricula. Having originated in a middle school classroom, BoomWriter is now used in over 5,000 elementary, middle and high schools spread throughout more than 60 countries. For more information, please visit http://www.boomwriter.com.
About Geoffrey Moore
Geoffrey Moore is an author, speaker and business advisor to many of the leading companies in the high-tech sector, including Cisco, Cognizant, Compuware, HP, Microsoft, SAP, and Yahoo!. He has a bachelor's degree from Stanford and a doctorate from the University of Washington, both in English Literature. For more information, please visit http://www.geoffreyamoore.com.