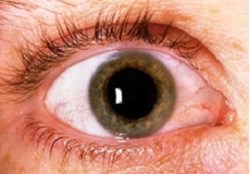 Rockville, MD (PRWEB) February 11, 2014
Ophthalmology Therapeutics in Major Developed Markets to 2019 - New Drug Approvals and Promising Pipeline to Trigger Shift in Treatment Paradigm to Combination Therapies
The ophthalmology therapeutics market for Dry Eye Syndrome (DES) and glaucoma in the eight major countries — the US, the UK, France, Germany, Italy, Spain, Canada and Japan — is expected to increase moderately, climbing from $3.7 billion in 2012 to $6.1 billion by 2019, at a Compound Annual Growth Rate (CAGR) of 7.6%. The five European countries are expected to show the fastest growth over the forecast period, with a CAGR of 20.4%.
Meanwhile, the three remaining markets will witness slightly lower CAGRs, with Canada at 9.8%, the US at 4.3% and Japan at 2.7%. A major factor driving the market expansion is the fact that the ophthalmology pipeline is becoming increasingly innovative, with a number of promising drugs in late-stage development and a cluster of novel molecules in the early stages. Saurabh Sharma, Senior Analyst for GBI Research, says: "There are currently five molecules in the pre-registration stage that are expected to be granted approval within the forecast period. Two of these are indicated for DES and three for glaucoma. Additionally, nearly 36% of the pipeline for glaucoma and DES consists of molecules already in the late stages of development." However, the ophthalmology market will face major barriers during the forecast period, including the loss of patent for many blockbuster drugs, such as Lumigan, which will lead to subsequent pressure from cheaper off-label products. "Governments will always favor low-cost generics and encourage pharmaceutical firms to keep drug prices low. In many cases, governments substantially control patient access to medications, making it difficult for branded manufacturers to recover the research and development costs involved in drug discovery," the analyst concludes.
To order this report:
Ophthalmology Therapeutics in Major Developed Markets to 2019 - New Drug Approvals and Promising Pipeline to Trigger Shift in Treatment Paradigm to Combination Therapies
Contact: Shauna
800.298.5699
Customerservice(at)marketresearch(dot)com
GBI Research
GBI Research provides industry-leading global business intelligence solutions. Our products and services help companies make better business decisions, win business and position themselves more effectively. GBI Research publishes more than 100 research reports per annum across a wide range of industries. Our reports draw on in-depth primary and secondary research, databases of proprietary in-house data and high quality analysis from our expert teams.
About MarketResearch.com
MarketResearch.com is the leading provider of global market intelligence products and services. With research reports from more than 720 top consulting and advisory firms, MarketResearch.com offers instant online access to the world's most extensive database of expert insights on global industries, companies, products, and trends. Moreover, MarketResearch.com's Research Specialists have in-depth knowledge of the publishers and the various types of reports in their respective industries and are ready to provide research assistance.
Follow us on Facebook http://www.facebook.com/marketresearchdotcom.
Follow us on Twitter http://www.twitter.com/marketresearch_.
Ophthalmology Therapeutics in Major Developed Markets to 2019 - New Drug Approvals and Promising Pipeline to Trigger Shift in Treatment Paradigm to Combination Therapies - Table of Contents:
1 Table of Contents
1.1 List of Tables
1.2 List of Figures
2 Ophthalmology Therapeutics in Major Markets - Introduction
2.1 Dry Eye Syndrome
2.1.1 Classification
2.1.2 Symptoms
2.1.3 Etiology
2.1.4 Pathophysiology
2.1.5 Diagnosis
2.1.6 Epidemiology
2.1.7 Prognosis
2.1.8 Treatment Options
2.2 Glaucoma
2.2.1 Classification
2.2.2 Symptoms
2.2.3 Etiology
2.2.4 Pathophysiology
2.2.5 Diagnosis
2.2.6 Epidemiology
2.2.7 Prognosis
2.2.8 Treatment Options
3 Ophthalmology Therapeutics in Major Markets - Marketed Products (Global)
4 Ophthalmology Therapeutics in Major Markets - Pipeline Analysis
5 Ophthalmology Therapeutics in Major Markets - Market Forecast to 2019
6 Ophthalmology Therapeutics in Major Markets - Deals and Strategic Consolidations (Global)
7 Ophthalmology Therapeutics in Major Markets - Appendix