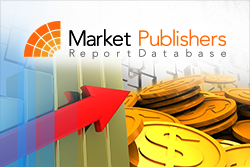 London, UK (PRWEB) February 07, 2014
Methylene di-p-phenylene isocyanate (MDI) and toluene diisocyanate (TDI) are the widely used types of isocyanates. During the past several years, the world demand for TDI increased on average by around 5.2%. Meanwhile, such countries as India, Taiwan and China registered nearly 10% increases in demand annually. Asia is ranked as the dominant TDI producer in the world with a contribution of about a half of the global TDI supply volume. The flexible polyurethane foams industry is the major TDI end-use sector. In 2016, the world consumption volume of TDI is poised to reach 2.5 million tonnes.
The polyurethane foams industry is the major MDI application, consuming around 60% of the global MDI supply volume. Europe and North America are the leading MDI consumers in the world. The consumption in these regions witnessed a 6% YoY increase in 2012, whilst the global growth was 7%. The strongest MDI market growth was registered in China in the past few years, driven primarily by the booming demand from construction and automobile sectors.
In-demand research report "Isocyanates Market in CIS Countries and Globally" worked out by BAC Reports has been recently published by Market Publishers Ltd.
Report Details:
Title: Isocyanates Market in CIS Countries and Globally
Published: January, 2014
Pages: 127
Price: US$ 2,190.00
http://marketpublishers.com/report/industry/chemicals_petrochemicals/isocyanates_market_research.html
The topical research report offers a comprehensive analysis of the CIS countries and worldwide market for isocyanates. It gives attention to the current situation in the market as well as offers deep insights into the historical evolution of the market. The in-demand study features the actual state of the raw materials market, opens access to the valuable statistics on isocyanates production and consumption volumes, covers the recent regional price changes, reviews the foreign trade dynamics. The research report discloses essential information on the peculiarities of isocyanates market scenario in the CIS countries; characterizes the competitive climate and presents detailed profiles of the dominant market players. In addition, future projections of the isocyanates market performance globally and in the CIS countries are at hand in the in-demand report.
Report Scope:

All-encompassing profile of isocyanates including data on the types, manufacturing process, properties, etc.
Profound insights into the feedstock market landscape (global and in the certain CIS countries).
Extensive summary of the isocyanate production technologies (with details on the recent innovations and industry related news).
Thorough analysis of the isocyanates markets in the CIS countries with vital data on supply, consumption, exports and imports, and market players.
Detailed examination of the worldwide isocyanates market scenario with valuable qualitative and quantitative information.
Discussion of the market future growth prospects along with projections of capacity, production and consumption.
More insightful research reports by the publisher can be found at BAC Reports page.