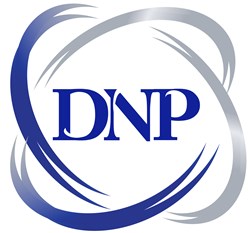 The mission of Doctors of Nursing Practice, Inc. is to improve health care outcomes by promoting and enhancing the doctorally prepared nursing professional.
(PRWEB) February 11, 2014
The Seventh National Doctors of Nursing Practice Conference, taking place October 8, 9 and 10, 2014 at the Marriott Airport, Nashville, TN is centered on the Triple Aim that was coined and articulated by the Institute for Healthcare Improvement.
The IHI Triple Aim is a framework that describes an approach to optimizing health system performance. It is IHI's belief that new designs must be developed to simultaneously pursue three dimensions, which we call the "Triple Aim":

Improving the patient experience of care (including quality and satisfaction);
Improving the health of populations; and
Reducing the per capita cost of health care.
Where does the DNP prepared nursing professional fit into this framework? The answer may be obvious, yet the implementation and realization of what is being done by professional advanced practice nurses may be subtle. This year's conference will explore examples of what DNPs are doing in practice to improve care delivery, improve the health of specific patient populations, while demonstrating cost implications.
Over 250 abstracts for presentations have been received and are being reviewed now. Presenters will be chosen by the end of February 2014. Presentations by DNP prepared nurses in administration, informatics, and clinical practice will show what the nursing discipline can provide. This terminal practice degree in nursing reflects the best of what can be provided within the scope and skills of professional nurses dedicated to improving health care outcomes.
Past conferences have clearly identified ways that the DNP prepared advanced practice nurse can impact patient care and health care outcomes. Consider the work of Drs. Conrad, Moran, and Burson with their initiative in Michigan to link DNP education and practice through a statewide collaborative event. Another example is by Drs. Lyons, Reinisch, and Kelly as they demonstrated interprofessional collaboration to meet the needs of underserved schools by providing school based childhood obesity intervention.
The future of health care delivery relies on the collaboration and team effort of all health care professional in partnership with patients, families, communities and health care delivery systems. This is an exciting time and the DNP prepared nursing professional is stepping up to contribute and play a bigger role to help improve outcomes.
Please join this effort and partner with nursing professionals to help enhance outcomes and mold the health care delivery system to meet the needs of Americans and other citizens around the world. Services on the Doctors of Nursing Practice, Inc. web site include databases of scholarly practice projects, a listing of all known DNP programs in the country, and an on-line community with multiple forums, blogs, and listing of events to help enhance the caliber of nursing practice through the growth and development of the DNP degree.
For more information please visit our website at http://www.DoctorsofNursingPractice.org.