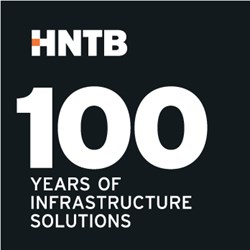 Each of these individuals has demonstrated extraordinary levels of expertise, knowledge and leadership in their respective disciplines.
LAKE MARY, Fla. (PRWEB) February 07, 2014
HNTB Corporation, an infrastructure solutions firm, named 13 new officers in Florida. As the company celebrates its 100th anniversary nationwide, and 60th anniversary in Florida, all of these professionals will lead the firm into its next century of innovative transportation service for clients throughout the state. HNTB has 13 regular and on-site project offices in Florida and employs about 380 professionals.
Named as senior vice presidents are:
Jim Ely, DPA, is chairman of HNTB's national toll practice. Ely is well known within the tolling industry, having served as executive director of Florida's Turnpike Enterprise for 21 years and as a past president of the International Bridge, Tunnel and Turnpike Association. Under Ely's leadership, HNTB is a leading consultant to toll agencies in Florida, including Florida's Turnpike Enterprise, Miami-Dade Expressway Authority and Tampa-Hillsborough County Expressway Authority. HNTB serves as general engineering consultant to more tolling agencies than any other firm in the United States. Ely is based in Tallahassee.
Laddie Irion is HNTB's national aviation market sector leader. He has worked on more than 100 aviation and airport projects in the United States and abroad. HNTB's aviation expertise in Florida includes the recent design of Tampa International Airport's Master Plan; projects at Miami International Airport; primary design and planning for the expansion of the Northwest Florida Beaches International Airport; and the current runway expansion project underway at the Fort Lauderdale-Hollywood International Airport. He offices in Tampa.
HNTB also promoted the following Florida-based executives to officers of the company:
Vice Presidents:
Rafiq Alqasem, PE, Miami; Kevin Hoeflich, PE, Lake Mary; Girish Kumar, PE, Miami; Gary Landschoot, Jacksonville; Yvonne Lopez-Diaz, PHR, Lake Mary; Joseph Walshe, PE, Orlando
Associate Vice Presidents:
William Brooks, PE, Lake Mary; G. John Hornbeck, PE, Lake Mary; Christopher (Craig) Toth, PE, Tampa; Benjamin Walker, PE, Tampa; Thomas Woods, PE, Jacksonville
"Each of these individuals has demonstrated extraordinary levels of expertise, knowledge and leadership in their respective disciplines," said Adrian Share, PE, HNTB's senior vice president and district leader for Florida. "We are pleased they have received this well-deserved recognition."
"Over the course of 2013, HNTB experienced significant growth in staff and work with public transportation and transit agencies as well as private contractors throughout Florida in response to enormous infrastructure needs and demands," said Share. "We expect to maintain this growth in 2014 as our region's infrastructure needs continue to grow."
About HNTB
HNTB Corporation is an employee-owned infrastructure solutions firm serving public and private owners and construction contractors. Now celebrating a century of service in the U.S. and 60 years in Florida, HNTB continues to grow in size and service offerings to clients from 13 regular office and on-site locations, currently employing approximately 380 full-time professionals. HNTB understands the life cycle of infrastructure and addresses clients' most complex technical, financial and operational challenges. Professionals nationwide deliver a full range of infrastructure-related services, including award-winning planning, design, program delivery and construction management. For more information, visit http://www.hntb.com.