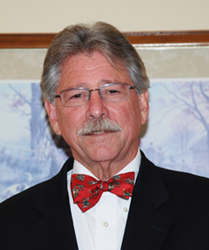 SafeMoney.com is where we showcase the best, most trustworthy advisors we have found around the nation and assist pre- and post retirees by educating them on their finances and pointing them to the right advisor.
Warrenton, VA (PRWEB) February 10, 2014
Helping people approaching retirement make the best use of their Social Security benefits is the goal of this "Social Security Benefits Report" offered by Dominion Retirement Income Planning via the firm's website DominionRetirement.com. Educational seminars also are slated monthly in 2014.
"Decisions about Social Security can be complex," said Wealth Planner Gregory Dean Bodoh, founder of Dominion Retirement Income Planning. "Our goal is to help people understand all the details, to help bring the bigger picture of Social Security's role in their retirement into focus. That's why we're offering a personalized Social Security analysis via our website, and two-hour seminars for folks in our local area."
Visitors to the site at DominionRetirement.com can enter their information in a secure form on the right side of the page to receive their personalized report. The form offers a field allowing people to ask specific questions, which will be addressed in their personalized analysis.
"Our website features a list of important facts about Social Security that are often overlooked, and we encourage people seeking to maximize their Social Security benefits to enter detailed information and ask questions," Bodoh explained. "All information is confidential and secure, and there's no obligation. While it's usually best to wait as long as you can to use your Social Security benefits to ensure larger monthly payments, there are situations when it's preferable to file at 62. Our 'Social Security Benefits Report' is a great tool to help people make informed decisions to maximize their retirement income."
Free educational seminars entitled "Social Security – Timing Is Everything," will be presented by Bodoh on Tuesday, Feb. 11, and Thursday, Feb. 13 at the Stonewall Golf Club in Gainesville, Virginia. Seminars also are slated for Tuesday, March 18, and Thursday, March 20.The free, no-obligation, two-hour presentations start at 6:30 p.m. and include dinner. For more information or to register for an upcoming seminar or call (540) 347-2125.
Financial management and guaranteed retirement income planning is the focus of Greg Bodoh, whose 38 years of financial management experience includes representing portfolio managers of major financial institutions. He has traveled and lectured extensively on financial management strategies.
"Most people spend more time planning a two-week vacation than their retirement," said Bodoh. "And while it makes sense to put plenty of energy into a dream getaway, your financial future deserves every ounce of effort you can spare. Fortunately, planning your retirement doesn't have to be a source of anxiety – it can be as simple as calling the right team to help you along your journey to financial freedom."
Dominion Retirement Investment Planning is part of Safe Money Resource, a network of independent financial advisors across the United States dedicated to educating pre- and post-retirees about the best methods to maximize their retirement income.
Safe Money Resource's website, http://www.safemoney.com, features numerous articles and guides aimed at helping investors learn more about the various retirement investment strategies available.
Baby Boomers, who make up more than one-quarter of the entire U.S. population, will be retiring over the next two decades at the startling rate of 10,000 people a day, according to the Pew Research Center. This means that, by 2030, nearly one-fifth of the U.S. population will be retired.
Unfortunately, this massive population can sometimes find themselves falling prey to financial advisors who may not always have their best interests at heart," said Safe Money Co-Founder and President Brent Meyer. Safe Money Resource exists solely to provide seniors with the education and empowerment to take control of their finances and make wise retirement choices, he explained.
"I worked in the financial services industry and I kept seeing how the big, well-known companies would take advantage of advisors and their senior clients. After 12 years of witnessing tactics that were more in the best interest of the company's bottom line than the best interest of the retiree, I couldn't take it anymore. I knew I had to do something to help these people," said Meyer. "I realized there was a need in the market for a company that wasn't owned by any insurance carrier and wasn't influenced by the almighty dollar."
With the launch of Safe Money Resource in 2006, Meyer realized his goal of giving pre- and post-retirees a one-stop shop to find the nation's most trustworthy financial advisors. All advisors have been pre-screened by Safe Money Resource to ensure they work hard for the long-term financial safety and happiness of seniors, not for the commission.
"Safe Money Resource is comprised of a national network of licensed advisors like Greg Bodoh and his team in Warrenton, Virginia," said Meyer. "The difference between Safe Money Advisors and captive agents of big insurance companies is that we offer you the expertise and resources of the best independent insurance carriers across the country and not just the special interests of one singular company. Safe Money Resource is where we showcase the best, most trustworthy advisors that we have found around the nation and assist pre- and post retirees by educating them on their finances and pointing them to the right advisor."