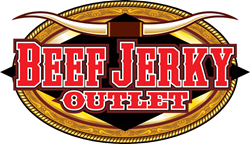 If you are looking for a quality franchise that is also social and fun, then we may be the right fit for you.
Greenville, SC (PRWEB) February 10, 2014
A new Beef Jerky Outlet store is open for business in Greenville, South Carolina. Store owners Steven and Dana Crane are thrilled to welcome customers to their new franchise business. The new store retail website is http://www.scjerky.com. The Beef Jerky Outlet Franchise is a unique national franchise specializing in all kinds of beef jerky from original to blazing hot and over 200 other varieties.
Greenville is certainly a thriving area featuring a variety of tourist venues and local attractions. The outlet is located at 1025 Woodruff Road, Suite D-113 in the center of Magnolia Park. There will be plenty more retail traffic as soon as the new Cabela's big box outdoor store opens in the spring of 2014. The new Greenville store is adjacent to the parking lot directly facing Cabela's, Costco, Regal Cinemas and many more national retailers.
Located within the dominant commercial corridor in Greenville, South Carolina, Magnolia Park currently consists of approximately 700,000 square feet of existing retail space anchored by the top performing Regal Cinemas, Sports Authority, Rooms To Go, Toys "R" Us, Cheddar's, Costco Wholesale Club, Bed Bath & Beyond, and Old Navy. Future development at Magnolia Park will consist of an additional 400,000 square feet of retail, 375,000 square feet of office, plus one or two hotels and residential properties. Upon completion, Magnolia Park will include over 1.5 million square feet. http://www.magnoliapark.com
Greenville is in the heart of the foothills of the Smoky Mountains, an area also known as the Piedmont. The unsurpassed natural beauty of the entire region is a magnet for tourists from far and wide. Here are just a few examples of the many places of interest in and around Greenville. Fluor Field, home to a minor league affiliate of the Boston Red Sox, has the exact dimensions of Fenway Park, complete with the Green Monster. Did you know that Greenville is home to the Shoeless Joe Jackson Museum? In fact, Greenville has nine other museums and many other cultural amenities. The world famous BMW Zentrum automotive museum is just up the road to Spartanburg, where the BMW manufacturing plant is located.
Scott Parker, Beef Jerky Outlet president, is certain that the Greenville store will be a great success. "There are so many attractions in the area that a Beef Jerky Outlet store just can't miss. The local traffic and tourism are really impressive," said Parker. "When you add the considerable local traffic with the regional tourism you really have a winning combination."
Beef Jerky Outlet stores feature the world's largest selection of beef, turkey and wild game jerky available under one roof. Walking into a Beef Jerky Outlet store, customers will be surprised by the wide selection of flavors. The bulk jerky is set out in traditional covered barrels for sale by the pound.
The authentic atmosphere of the stores is in line with the marketing philosophy of the franchise to keep it simple. This uncomplicated approach makes a Beef Jerky Outlet store easy to operate for the owner and a pleasure to shop for the customer.
Parker puts it best, "When folks see the store their eyes light up; they want to get in and see what it's all about. They come inside and there are 200 or more different kinds of jerky, including exotics like alligator and kangaroo. We have some other items, too--sausages, popcorns, peanut butters--but make no doubt about it: beef jerky is the primary focus."
The store offers free samples for those who like to try a wide variety of flavors before purchasing. Sampling is the key to sales, according to Parker, "People appreciate the opportunity to experiment a little with the flavors. They commit to a purchase when they find something they love."
Parker adds that an informal, laid back interaction with the customers is part of the Beef Jerky Outlet's attraction as a franchise. "If you are looking for a quality franchise that is also social and fun, then we may be the right fit for you."
About:
The Beef Jerky Outlet Franchise now has 21 active stores across the country, with several more set to open. The Franchise is ready for business in most states in the continental USA, as well as Alaska and Puerto Rico. Beef Jerky Outlet stores offer an excellent opportunity for investors seeking a franchise business with better than average margin returns on moderate start-up costs. For complete information contact a member of our Franchise Team by visiting us at http://www.beefjerkyoutlet.com.
Contact Section:
BEEF JERKY OUTLET FRANCHISE, INC.
P.O. BOX 575, Seymour, TN 37865
Tel: (586) 246-5405
Fax: (866) 876-3626
FRANCHISE(at)BEEFJERKYOUTLET(dot)COM