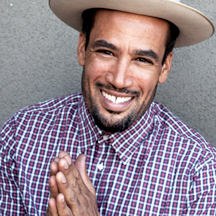 Austin, TX (PRWEB) February 07, 2014
Ringo Starr and "Grow Appalachia" Videos Celebrate the Honorees
On Sunday, February 9, The Nobelity Project will honor Ben Harper and John Paul and Eloise DeJoria in an all-star celebration at the Four Seasons Austin.
The Willie Nelson Feed the Peace Award – named for its first recipient – will be presented to Ben Harper, 2014 Grammy winner for Best Blues Album. "Ben Harper is a powerful voice for a more peaceful and just world," said Nobelity Project founder Turk Pipkin. "From Amnesty International and Music Cares to his music in our feature doc, One Peace at a Time, Ben Harper stands tall and speaks out for A Better Way."
On the 50th anniversary of the Beatles first appearance in America, Ringo Starr will make a "Peace & love" appearance on video to congratulations his friend Ben Harper.
View the Ringo Starr Video Here: http://youtu.be/uELFn1I7ThY.
The Ann Richards Founders Award will be presented to John Paul & Eloise DeJoria, founders of JP's Peace Love & Happiness Foundation, which contributes to a sustainable planet through investing in people, protecting animals and conserving the environment. "Success unshared is failure," says John Paul, a signer of The Giving Pledge.
As part of their tribute, The Nobelity Project is releasing a new short film, Grow Appalachia, which chronicles JP's home and community program, Grow Appalachia, the largest gardening program of its kind in the U.S.
View Grow Appalachia short film at: http://youtu.be/c5iWUF6B_9M.
The evening concludes with an all-star music concert with appearances by Ben Harper and Texas music stars Ray Benson, Carolyn Wonderland, Eric Johnson and Lukas Nelson.
A red carpet arrival at 6 p.m. will include 40 great Texas artists and filmmakers, including Kyle Chandler, Billy Burke, Ricardo Chavira and Ron White.
The event celebrates and funds The Nobelity Project's global film and education work in the U.S. and abroad. The nonprofit currently has 25 partner projects in 5 countries, including a large number of rural school projects in Kenya and tree-planting programs in Kenya, Mexico and the U.S.
More info at: http://www.nobelity.org.
Media Contacts:
Erin Binder, erin(at)nobelity(dot)org, 512-263-7971
Eric Webber, eric(at)mc-j(dot)com, 512 658-5255