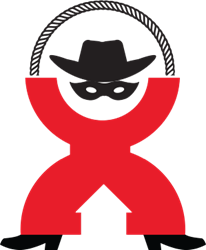 Denver, CO (PRWEB) February 11, 2014
Denver Mortgage Banker, The Home Loan Arranger, owned and operated by Jason M. Ruedy, will immediately begin serving Denver mortgage clients as a mortgage banker. The company, formerly known as JM Ruedy Lending, previously operated as a mortgage brokerage firm. But now the company will serve as a lending institution.
Mr. Ruedy will continue leading the company in the role of a lender instead of a commissioned agent. As a Denver mortgage banker, The Home Loan Arranger will help borrowers find the best possible loans with the most favorable interest rates and terms.
"Mortgage bankers can provide several beneficial financial options to mortgage borrowers that mortgage brokers cannot. For example, mortgage bankers can promote special first-time buyer programs that have slightly lower interest rates and costs than the current market rate offers. Also, mortgage bankers can help borrowers locate loans that work best for them, can structure individualized loan terms, and are able to ensure that loans close on time."

Because mortgage bankers have long-term servicing relationships with lenders, they are able to assemble loans with improved structures and pricing. These are benefits that many mortgage brokers cannot provide. The potential for better interest rates, document flexibility, and reduced reserves and escrow deposits are all significantly higher with a mortgage banker.
"Now that I'm officially a mortgage banker, I plan to use my new status to my clients' advantage. I have expert knowledge of the market and of local lending requirements. "Servicing my clients is one of the most important pieces of my job as a mortgage banker." - Jason M. Ruedy
The Home Loan Arranger, Jason M. Ruedy, urges anyone in need of a Denver mortgage banker to contact him as soon as possible. He will ensure the best possible loan terms and the most advantageous loan structure possible to any qualified borrower.
About The Home Loan Arranger:
The Home Loan Arranger, headed by Jason M. Ruedy has 20+ years experience in the mortgage business. The company was built around these crucial principles: hard work, discipline, and determination. The Home Loan Arranger quickly evaluates client applications and structures loans with the best possible terms. As a result, he provides successful loan closings and seamless transactions to all clients. Jason M. Ruedy is ranked #1 in the state of Colorado by Freedom Mortgage, which is one of the top wholesale lenders.
For media inquiries, please contact The Home Loan Arranger:
The Home Loan Arranger
512 Cook St #100
Denver, CO USA
Phone: (303) 862-4742
http://www.thehomeloanarranger.com/