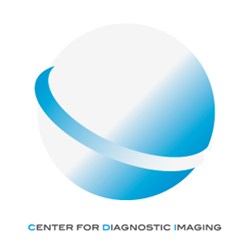 Miami, FL (PRWEB) February 10, 2014
Osteoporosis is typically an age-related disorder where bone density is lost slowly over time. The most common symptom is bone fracture; these occur in bone structures and situations where bones wouldn't usually break. These "fragility fractures" usually occur in the spinal column, ribs, hips, and wrists, which are all points where complex joints and movement take place.
Bones give humans the ability for stable motion, and strength to support their bodies through the stresses of everyday life. Everyone needs bones, regardless of activity level, since bone structure provides a physical framework for all of the body's systems. Many people take it for granted.
That is why CDI Miami, a medical imaging center located in Miami, Florida, announced today that they will now provide an osteoporosis assessment for patients at risk for skeletal degeneration. Using PET CT scans and other imaging techniques, CDI Miami can accurately assess the bone density of qualifying patients.
CDI Miami has the highest standards for osteoporosis diagnosis. A scan can not only determine if someone needs immediate treatment for osteoporosis, it can determine which necessary prevention techniques might be needed. CDI Miami is known as a leader in digital mammography, and they now bring the same expertise to bone density/structure MRI scans.
A bone density MRI scan or X-ray is one of the best chances for detecting potentially disastrous health issues in bone structure. Because the bones are so important, it is crucial to maintain bone health as the body ages, since bone loss is so common.
Preparing for a bone scan is easy at CDI Miami. Patients should not wear anything metallic before going in, but otherwise, can continue taking regular medications (if any) and living their lives normally before the scan. Doctors will sometimes recommend that patients do not eat anything about six hours before the test, regardless.
During the examination, patients simply stand or sit still while a technician operates the imaging equipment. After a few minutes, there is usually an interpretable result. The doctor or doctors can then recommend treatment, if any. CDI has some of the most modern imaging equipment in the field of medical imaging, and results are usually clear.
For in-depth kidney, pancreatic, or other soft tissue scans, CDI also offers MRCP scans, as well as PET scans, breast ultrasounds, CTA scans, and more.
CDI Miami can be reached at their toll-free number for all locations 1(800) 371-0002, or at http://www.cdimiami.com/ and by appointment from Monday to Friday, 8AM to 5PM.