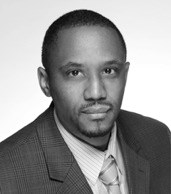 Harlem, NY (PRWEB) February 10, 2014
Haute Living Real Estate Network (HLRN) will feature Ron Ferdinand as a preferred real estate professional. HLRN unites a distinguished collective of leading real estate agents and brokers, highlighting the most extravagant properties in leading markets around the globe for affluent buyers, sellers and real estate enthusiasts.
About Haute Living Real Estate Network
Haute Living Real Estate Network specializes in uniting top real estate professionals around the world, creating the most prominent directory for luxurious listings. The network website is an online destination for all real estate-related news, residential development news, celebrity listings and daily blogs that provide up-to-date information on affluent markets. Access all of this information and more by visiting http://www.hauteresidence.com/.
About Ron Ferdinand
Ron Ferdinand is a respected broker with over 10 years of experience. With an enviable record of proven results including the sale of properties many deemed impossible to move, Ron has fine-tuned an unwavering ability to identify niche markets and buyer trends. With a background heavy in the entertainment and real estate industries, he has strategic relationships across the globe and uses them to help his exclusive buyers & sellers close deals quickly and to their great benefit. He created his company to be a true evolution in lifestyle real estate.
To learn more, visit Ron Ferdinand's Haute Residence profile.