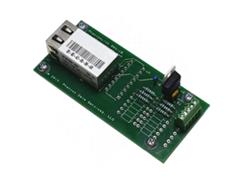 Albuquerque, NM (PRWEB) February 07, 2014
Phantom Data Services is actively seeking a buyer for its PhantomLink do-it-yourself security technology portfolio, including its integrated website, PhantomLink.com. Phantom Data Services is seeking a buyer with a skilled sales and service force to effectively market the PhantomLink technology and capitalize on the strong product margins, turn-key website operations, and highly-relevant website traffic.
The PhantomLink technology and website fills a substantial gap in the existing security system market, serving customers who prefer to monitor their existing systems via internet, rather than pay monthly fees to a security monitoring service. The PhantomLink technology allows most customers to retrofit their existing system and use their existing internet connection for web, email, and text messaging access.
The PhantomLink technology portfolio consists of:
(1) the PhantomLink Alert device, a self-contained ethernet-connected device that can be programmed to trigger email or text alerts based on trigger inputs from external switches or alarm outputs;
(2) the PhantomLink Direct software, a software-based email/text alert application that runs on nearly any Windows PC and uses a standard USB-to-serial adapter to interface to external switches or alarm outputs;
(3) the PhantomLink.com website, which provides a status dashboard, configuration interface, and all back-end processing of messages from the PhantomLink Direct software. The site also supports legacy PhantomLink Ethernet Adapters (now discontinued).
PhantomLink.com also features an assortment of wireless IP surveillance camera systems from D-Link and Y-cam. If desired, Phantom Data Services will assist the buyer in establishing the necessary reseller accounts to continue offering camera products.
All reasonable offers will be considered. Visit http://www.phantomlink.com to see the technology in action. Contact support(at)phantomlink(dot)com for more information.