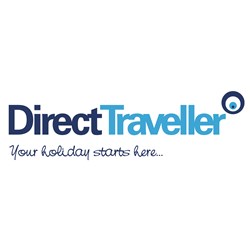 Holiday Expansion From Luton Airport
(PRWEB UK) 9 February 2014
With the announcement of new scheduled flights with AtlasJet airlines from Luton airport to Ercan airport in North Cyprus, Direct Traveller announces they will utilise these flights and will be increasing their flight routes available for their North Cyprus holidays from London Luton airport also.
Direct Traveller Managing Director, Ramadan Ozdemir says, "The flights are ideal for our holidaymakers, with good seat pitch, in-flight meals, and comfort. Direct Traveller never compromises on quality, and we believe the new schedule will bring a much welcome focus on quality service to North Cyprus, making it an ideal opportunity for Direct Traveller clients."
Direct Traveller offers its North Cyprus holidays and Turkey holidays from 19 UK airports. The new Luton airport routes will be available four times a week in May and increased daily schedules from AtlasJet from June onwards will see Direct Traveller also offering these to its clients.
AtlasJet flights are via Istanbul before arriving in North Cyprus. This also leads the opportunity for Istanbul holidays and the ever increasing popular North Cyprus and Istanbul twin centre holiday combinations.
About Direct Traveller
Established in 2003, Direct Traveller is the leading independent specialist tour operator to North Cyprus and Turkey, offering specialist holidays in both destinations. Holidays include beach holidays, city breaks, villas holidays, guided tours and twin centre holidays. All holidays are tailor made for travellers, making all holidays unique and tailored to what holidaymakers are looking for.
The Direct Traveller Sale is now on with savings of up to 44% off brochure prices. For the latest offers, visit the website http://www.directtraveller.com.