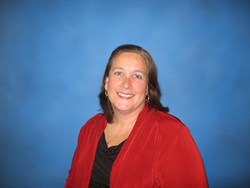 Pittsburgh, PA (PRWEB) February 09, 2014
AIReS has promoted Barbara Zuendt Overbay, CRP, GMS to the new position of Eastern Regional Operations Director.
A 31-year veteran of the mobility industry, for the past four years, Ms. Overbay has served as the Regional Operations Manager for AIReS' Central Regional Office (CRO) in Pittsburgh, Pennsylvania.
On her new position, AIReS President Jeff Wangler said, "Barb has played a vital role in the positive results the operations team has seen, including a rise in positive transferee feedback. She has managed her team so that people were challenged and leaders were born. Barb is a tireless leader and we are happy to see her growth at AIReS and her continued success with our organization."
"I am very excited about this new challenge," Ms. Overbay said. "Our group is full of positive energy and is dedicated to providing top quality service to our transferees and clients. I am very lucky to be part of this team and am looking forward to my new role and our team's continued success."
Under Vice President East Eric Tate, Ms. Overbay will continue to oversee operations at AIReS' CRO office while also lending her expertise to the company's Northeast Regional Office (NERO) in Danbury, Connecticut.
She holds both a Certified Relocation Professional (CRP®) and Global Mobility Specialist (GMS®) designation through the Worldwide ERC®.