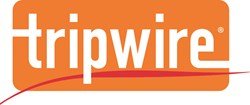 The moments following a breach are crucial, organizations must quickly identify the extent of the compromise as well as which systems can be trusted
Portland, OR (PRWEB) February 10, 2014
Tripwire, Inc., a global provider of risk-based security and compliance management solutions, today announced a new webinar entitled How to Restore Trust After a Data Breach.
While many organizations take preventive methods to reduce the risk of data breaches, even the most prepared establishments are still at risk. The moments following a breach are crucial, organizations must quickly identify the extent of the compromise as well as which systems can be trusted. Join Dwayne Melancon, chief technology officer of Tripwire, as he details how IT professionals can restore trust in critical systems.
In this webinar, attendees will learn:

How to determine which systems in their networks can be trusted
Tools and techniques to determine the extent of the compromise
Methods to prioritize systems by risk levels.
Why the definition of "good" is critical after a breach.
How to harvest state information from production systems.
The webinar will take place on Wednesday, February 12, 2014, at 10:00 a.m. PST.
To register for the web seminar or for additional information, please visit: http://www.tripwire.com/register/how-to-restore-trust-after-a-breach/
About Tripwire, Inc.
Tripwire is a leading global provider of risk-based security and compliance management solutions, enabling enterprises, government agencies and service providers to effectively connect security to their business. Tripwire provides the broadest set of foundational security controls including security configuration management, vulnerability management, file integrity monitoring, log and event management. Tripwire solutions deliver unprecedented visibility, business context and security business intelligence allowing extended enterprises to protect sensitive data from breaches, vulnerabilities, and threats.