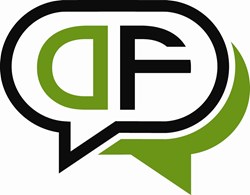 We're proud of our associates who help make our giving possible. Thanks to them, we're making a difference!
Memphis TN (PRWEB) February 11, 2014
Data Facts Inc—a nationwide provider of mortgage lending and background screening solutions—has long been a leader in charitable contributions in both national and local communities they serve.
In 2013, Data Facts, Inc contributed thousands of dollars to local and national charities through its "Data Facts Gives Back" Program. These contributions included donations raised in partnership with their customers, supplemented with matching donations by Data Facts, Inc. Dozens of local schools, youth programs, and non-profit organizations received support from the company and their partners.
Data Facts focuses its charitable giving in several key areas as well as supports organizations such as American Red Cross, St. Jude, Make a Wish, and more-contributing time, resources and energies to improve and enrich the lives of others.
Data Facts' aim is to be a positive and productive member of their community by not only contributing and dedicating financial resources, but also through the employee volunteerism program. "We're proud of our associates who help make our giving possible. Thanks to them, we're making a difference!" says Daphne Large, President of Data Facts, Inc. This is just one way Data Facts has brought a positive and lasting change to not only the communities they serve, but also to their diverse staff.
The Data Facts Gives Back program is scheduled to continue throughout 2014.
About Data Facts , Inc
Since 1989, Data Facts, Inc has provided information you trust and rely on to make sound lending, hiring, and other business decisions. Data Facts' core divisions include, financial lending solutions for mortgage companies and background screening for employment, volunteers and students. We have a reputation for providing premier lending solutions, which enables our customers to close more loans faster and easier than ever.
Data Facts is one of only 2% of background screening companies that have achieved the gold standard of accreditation by the NAPBS. We provide crucial information for a broad variety of business needs. Our top of the line technology delivers information quickly, accurately and securely.
Data Facts has offices located throughout the United States and serves a wide variety of customers within the United States and Internationally. Data Facts is a 100% woman owned, diversified supplier.