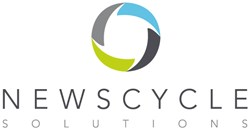 They will help us provide solutions to our customers who consume our content via the Web, tablets, and smart phones.Sharon PrillPublisher of the Yakima Herald-Republic and head of the Seattle Times Affiliate Newspapers Group
St. Paul, MN (PRWEB) February 07, 2014
NEWSCYCLE Solutions ("NEWSCYCLE") has announced a new agreement signed with the Yakima Herald-Republic and the Walla Walla Union-Bulletin to deploy NEWSCYCLE Circulation and NEWSCYCLE Audience at the Washington-based publications. The company's business intelligence solution, NEWSCYCLE Analytics, is included in the contract. The Yakima Herald-Republic is an existing NEWSCYCLE editorial customer. Both properties are owned by the Seattle Times.
"We chose circulation and audience systems from NEWSCYCLE Solutions in order to have modern tools to better serve our changing and complex audience," said Sharon Prill, publisher of the Yakima Herald-Republic and head of the Seattle Times Affiliate Newspapers Group. "Not only will NEWSCYCLE's advanced toolset help us meet the requirements of our traditional print subscribers, but also they will help us provide solutions to our customers who consume our content via the Web, tablets, and smart phones."
NEWSCYCLE Audience is a powerful audience relationship management system that will allow the Yakima Herald-Republic and the Walla Walla Union-Bulletin to identify reader interests, and serve contextually relevant advertisements and meaningful content to targeted groups—subscribers and non-subscribers—across any platform. The system gathers actionable audience data automatically from many sources, including real-time website behaviors—plus circulation and subscriber databases, advertising, surveys, and coupon responses, as well as third-party demographic and lifestyle databases.
The Yakima Herald-Republic and the Walla Walla Union-Bulletin made the strategic decision to install NEWSCYCLE's circulation system for its robust functionality, flexibility and scalability, also for the strength of the toolset in the integrated analytics software. NEWSCYCLE Circulation offers both newspapers a streamlined approach to workflow processes and improves every element of the end-to-end circulation business cycle including distribution, marketing, and subscriber management. NEWSCYCLE Analytics provides the information needed for both publications to make better informed business decisions and to identify the effectiveness of sales and marketing efforts.
"We are very excited to expand our relationship with Yakima and the Walla Walla Union-Bulletin into the areas of audience and circulation, as well as analytics," said Randal Meske, vice president, Americas, Sales. "Combined with the integration of the business analytics system, both newspapers will have the strongest, most efficient systems in the industry. Yakima has been an editorial customer for a long time and we are excited to add these new systems to strengthen their solution-set."
About NEWSCYCLE Solutions
NEWSCYCLE Solutions, which was formed by the combination of DTI, SAXOTECH and Atex, Inc., delivers a broad range of technology solutions for the global news media industry, including content management, digital advertising, circulation, and audience relationship management. NEWSCYCLE Solutions is a trusted technology partner serving more than 500 media companies in more than 30 countries on 5 continents. The company is headquartered in St. Paul, MN and has US offices in Florida, Massachusetts and Utah; with international offices in Canada, Denmark, Germany, Norway, Panama, Sweden, and the United Kingdom. For more information, go to: http://www.newscyclesolutions.com.