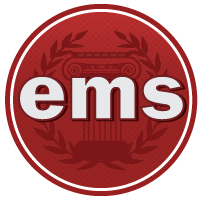 Cincinnati, OH (PRWEB) February 10, 2014
Elite Management Services is a full-service community association management company dedicated to the communities they serve in Dayton and Cincinnati, Ohio. Elite is proud to announce the launch of their redesigned website, emsohio.com.
Based in Dayton, OH, Elite Management provides association property management services to condo and homeowner associations throughout Ohio. Elite is proud to serve community associations of all types including homeowner associations (HOAs), condominium associations, co-operatives, and commercial associations.
By redesigning their website, Elite Management has worked to make the navigation faster and more user-friendly. They have also redesigned their logo and updated their website with a mobile version to make the site easy for users on mobile devices and tablets.
The new website allows homeowners and Board of Directors to learn more about Elite Management and has a clear way to contact the company. Homeowners can access their community's documents such as ARC requests, closing statements, and any other association documents they may need. A homeowner can even report a violation or maintenance issue as well as inquire any general or account information on the Homeowner Central page on the new website. Emsohio.com provides a copious amount of information for Board members including how Elite's different departments function for instance, accounting, maintenance, violations, and community support. Elite's new redeveloped website has made navigation faster and more user-friendly, creating a more natural experience for visitors. Both existing and potential clients can utilize the site to easily contact Elite or learn more about the services they provide.
"The launch of Elite Management's advanced website is an exciting move. We expect many visitors and hope the content we provided is both beneficial and attractive for potential clients and existing customers," stated Dan Donahue, President of Elite Management Services.
Elite Management Services is a full service association management company ready to serve communities of all types in the state of Ohio. Elite offers association management solutions to residential and commercial properties in both Dayton and Cincinnati. Elite Management Services has a staff of over 40 trained professionals, many of which are certified in property management by the Community Association Institute. For more information regarding Elite Management Services, please visit http://www.emsohio.com.
###