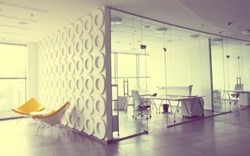 Los Angeles, California (PRWEB) February 10, 2014
Commercial Movers – Known across the United States for their high standards in office moving services – is launching a new Economy Price package for moving companies state to state. The package is designed for companies on a tight budget that nonetheless must move their office across state lines.
Historically an often prohibitively expensive undertaking, Commercial Movers is looking to make the prospect of moving companies state to state one that any responsible company can now afford. Typically, moving across state lines can get expensive fast, due to long trucking distances and bureaucratic red tape. That's not even including the sometimes mammoth size costs of moving employees from state to state and/or hiring employees in the destination state. That's why Commercial Movers is so confident in their new Economy Price package for moving companies state to state.
The package is very similar to the standard package Commercial Movers uses for commercial moving. All moves will still come with Commercial Movers top of the line equipment, in-office moving consultant, customer service, and professional on-site moving teams. The big difference between the packages comes at the beginning and end of a move. Instead of the Commercial Movers team boxing all of the company equipment; it will be up to the customer to pre-package the majority of items themselves. Likewise, at the end of the move it will again fall to the customer to unbox their items. This one change can drastically cut down on the number of man-hours Commercial Movers puts into a move, and therefore they can pass their savings onto the customer. However, Commercial Movers recognizes that some objects may be especially large, oddly shaped, or otherwise too difficult to work with. In such cases, a limited number of such items may still be put aside for the Commercial Movers team to box and move themselves. Of course, the professional movers will also unbox and unpack these items as well when they reach their destination.
One customer currently preparing to move his company from Stockton to Seattle said this about the new Economy Price package, "I was having trouble finding a satisfying professional moving company that could move everything from our old office to the new one. My company is rather small, and with all the expenses related to moving over state lines, we don't have all that much cash to blow on a move. But at the same time, I feel uneasy trusting my livelihood to a less reputable moving service. So when I heard about this new package from Commercial Movers I was pretty relieved."
When asked about how difficult he thinks it will be to box everything without professional help, the same customer had this to say, "We really don't have a ton of stuff that needs to be moved. My employees and I are perfectly capable of handling the initial boxing and final unboxing. Yes, it will probably take some time, but we have no tricky items and I'm saving a bundle doing it. Since most of my employees will be coming with, we might even turn it into an employee bonding experience!
If you are interested in how Commercial Movers can help with your business move needs, visit Commercial Movers online, there you can receive a free quote.