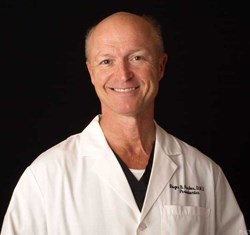 Jackson, MS (PRWEB) February 10, 2014
Drs. Roger B. Parkes and R. Clarke Stewart of Periodontal Associates of Jackson, P.A. offer the latest in gum disease treatment to Jackson area residents who are focused on improving their health this New Year. With many ways to combat common gum disease causes, Drs. Parkes and Stewart leverage the latest in dental advances such as laser gum surgery to not only eliminate periodontal infection but to also work on improving patients' overall health.
There is available research among both the dental and medical communities that shows that when gum disease is left untreated, it can raise a patient's risk for other potentially serious conditions. These include preterm birth, gestational and Type 2 diabetes, stroke, pancreatic cancer, heart disease and more. The bacteria associated with gum disease causes can travel from the mouth through the body and therefore have an impact on many other bodily systems or diseases. Other diseases, such as diabetes, can also exacerbate symptoms of gum disease highlighting the need for Jackson patients to seek proper gum disease treatment as part of a general wellness factor.
When making a 2014 list of New Year's resolutions, focusing on improved health should include a commitment to ensuring your oral health. Obtaining effective gum disease treatment from Jackson periodontists Drs. Parkes and Stewart may be one of the simplest ways for patients to reach their resolution goals this year. Drs. Parkes and Stewart have the education and experience to fully understand leading gum disease causes and are committed to utilizing advanced technology for treating patients, such as the Laser Assisted New Attachment Protocol (LANAP) that allows periodontitis to be eliminated without any cutting or stitching and with virtually no pain.
To learn more about options for eliminating gum disease, Drs. Parkes and Stewart at Periodontal Associates of Jackson, P.A. invite patients to visit their website and to schedule a consultation.
About The Doctor
Periodontal Associates of Jackson, P.A. is a periodontal practice offering personalized dental care for patients in Jackson, MS since 1981. Dr. Roger B. Parkes was accepted into the first class at the University Of Mississippi School Of Dentistry and received his dental doctorate there. He attended Baylor College of Dentistry in Dallas, TX for his Periodontics studies and graduated with his Masters of Science in Dentistry. Dr. R. Clarke Stewart received his B.S. degree in Biology from Mississippi College, and graduated cum laude from the University Of Mississippi School Of Dentistry. He became certified in periodontics from the University of Alabama. Drs. Parkes and Stewart are part of one percent of dental professionals providing the LANAP FDA cleared laser procedure for gum disease and periodontal treatment. To learn more about Periodontal Associates of Jackson, P.A. and their dental services visit their website at http://www.periojackson.com and call (769) 230-3500.