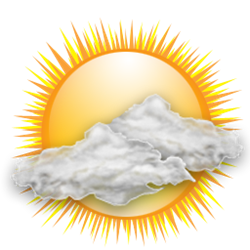 This is a great way for merchants to both understand their numbers, as well as, plan for future events.
Englewood, FL (PRWEB) February 09, 2014
GiftLogic Point of Sale software now includes a useful event and weather tracking feature that allows retailers to track and measure success by event, campaign, or weather. According to a spokesperson from GiftLogic, "This tool helps retailers to better understand their performance results. It's not unusual to forget the individual circumstances associated with any point in time. For example, when reviewing performance for the year, a merchant may wonder why sales skyrocketed or fell to virtually nothing on a given day or weekend. Our event and weather tracking tool fills in the blanks."
The spokesperson explained that within the software merchants can create simple tags for any type of event such as a clearance sale, sidewalk sale, ad campaign, Facebook promotion, snow storm, power outage, tour bus visit, or virtually anything else that could influence sales. From there, with each transaction, the clerk is prompted to assign an event or accept the default event that's pre-filled into the software. This tags the sale with the associated event. When the merchant runs reports later, event and weather tags provide context.
"This is a great way for merchants to both understand their numbers, as well as, plan for future events," the spokesperson said. "This is invaluable from a marketing perspective as merchants can make well-informed decisions about future campaigns based on actual sales performance."
The new event and weather tracking is built into all installations of GiftLogic Point of Sale software and is easy to configure and use.
About GiftLogic
GiftLogic Point of Sale software is a powerful POS solution for small business owners. Out of the box, it includes a core set of useful point of sale tools including cash register software, inventory management, purchasing and receiving, and much more. Optional modules are available, adding functionality based on the merchant's specific needs. For example, QuickBooks users can add-on QuickBooks Integration while shops offering consignments can add a consignment module to GiftLogic. GiftLogic is known for their commitment to customer service and user-friendly, powerful software solutions.