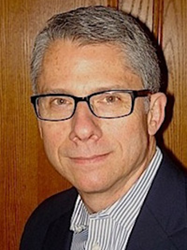 I enjoy rolling up my sleeves and working alongside CEOs to drive progress and a marketing ROI.
New York, NY (PRWEB) March 14, 2014
Chief Outsiders continues its nationwide expansion with its newest CMO, Robert Anstine. Chief Outsiders is the nation's largest executive marketing firm focused on implementing market based growth plans for mid-size and growth companies through fractional or part-time marketing executives. As a Chief Outsider, Robert has joined the Northeast team to work alongside growth-oriented CEOs to achieve their performance goals as a part time or interim senior marketing executive.
Anstine's specialties lie in marketing industrial and consumer products, including food, beverage, consumer packaging and musical instruments.
His expertise also includes accelerating new product development and product launches and implementing sustainable packaging programs among manufacturers and customers. Anstine's talents also include coaching and developing marketing teams to create and implement value propositions, and extending businesses into adjacent industry segments and product categories.
"Anstine is a nimble marketer who has experience across multiple levels of the supply chain" says Slade Kobran, Chief Outsiders Managing Partner. "He will identify a problem and seamlessly work with the executive teams of mid-size firms to strategize and hurdle growth obstacles."
Anstine is a catalyst who leads organizations seeking to be more customer-focused. He has exhibited this role as VP of Marketing at Sabert Corporation and International Paper Consumer Packaging Business, VP of Marketing and Business Development at Shorewood Packaging and as a Director of Marketing at Nabisco Foodservice Business.
Anstine has consistently gained market share in competitive consumer products categories. He has had P&L and global leadership responsibility in organizations ranging from $200MM to $1B in the industrial and consumer products industries.
Prior to joining Chief Outsiders, Robert was Vice President of Marketing for Sabert Corporation, a global manufacturer of disposable food packaging and tableware marketed to consumer, foodservice, supermarket and food processor channels. Among other notable contributions, he drove a sustainability initiative in support of new product launches featuring renewable materials, high-style innovative designs as well as aggressive corporate goals of zero waste, material recyclability and source reduction.
As Vice President of Marketing and Business Development for Shorewood Packaging, a $500 million business within the $4 billion Consumer Packaging business of International Paper Co, he created the industry leading greenchoice® Sustainable Packaging Solutions branding program that generated over $22 million in sales in first year, and he was honored with the prestigious 'International Paper Excellence in Sales and Marketing Award' in 2008.
Robert built a sturdy foundation for his career at Nabisco where he created a trade promotion program against its primary baked goods competitor to recover share at foodservice distributors, gaining 12 share points in 18 months while improving customer profitability
"I'm eager to roll up my sleeves and work alongside CEOs and be able to see the progress and marketing ROI. The shared knowledge and experience of my fellow Outsiders will further strengthen my abilities to help growth companies," said Anstine.
Robert holds an MBA from the Wharton School of the University of Pennsylvania, and a Bachelor of Arts degree from the University of California at Davis. He has also completed executive marketing management coursework at Northwestern University. Contact Robert at ranstine(at)chiefoutsiders(dot)com
About Chief Outsiders
Headquartered in Houston, TX, and silver winner of the American Business Awards "Company of the Year," Chief Outsiders serves mid-sized companies from coast to coast with part-time CMO services. Chief Outsiders is unique among strategic marketing consulting firms, taking businesses to the next level by working as part of the leadership team on a fractional or as-needed basis. Unlike most marketing consulting firms, Chief Outsiders believes that delivering a world-class marketing strategy on its own creates very little value. The real value is created by helping the organization implement the growth vision.
Chief Outsiders has been a premier source for marketing expertise, execution and leadership for companies such as i2C, AbsolutData, Bethyl Labs, Auto Load Logic and Riverside Company portfolio companies including OnCourse Learning, YourMembership.com and IDoc.