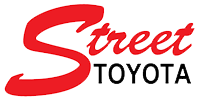 Amarillo, Texas (PRWEB) February 07, 2014
Street Toyota, located at 4500 S. Soncy in Amarillo, Texas, sponsored several events last weekend to ring in the Chinese New Year, which officially began January 31. The events kicked off Friday evening at Rain Premier Sushi Bar and Lounge in Amarillo. Lions play a large part in all Chinese New Year celebrations because they are thought to scare off bad luck, so Street Toyota decorated some of their vehicles to look like lions to make sure and bring nothing but good luck for everyone in the New Year. Evening festivities included dance performances by a local group, the Lion Dancers. Traditional red envelopes filled with money were also handed out to event attendees.
The celebration lasted the entire weekend, with other events all over Amarillo for residents to enjoy. Saturday morning, Street Toyota welcomed Amarillo to the dealership for another dance performance by the Lion Dancers. The celebration concluded on Sunday with a Lunar New Year celebration at the SOS Youth Activity Center in Amarillo. Thousands of community members attended the celebration and enjoyed authentic food, prizes and games all provided by Street Toyota.
This is the second year that Street Toyota has sponsored different Chinese New Year events around Amarillo and is proud to be able to sponsor events like these to celebrate the diversity of Amarillo and its residents. David Meraz, Marketing Coordinator for Street Toyota, commented on the success of the events, "The turnout was great. Since this was the second year that we sponsored the events, a lot of people knew that we would probably be at them again. I think the community really enjoyed and appreciated the events we sponsored."
Street Toyota has been serving the automotive needs of Amarillo and the surrounding areas since 1982. They offer a large selection of new Toyota, Toyota Certified Used and other quality used vehicles at their state-of-the-art facility in Amarillo, Texas. Street Toyota takes pride in their mission statement "to employ the best people who offer customers the most ethical, respectful treatment in a professional and friendly workplace." For more information about Street Toyota, you can visit their website at http://www.streettoyota.com or contact them by phone at (806) 553-6616.