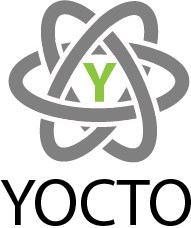 Say Hello to Yocto
Toronto, Ontario (PRWEB) February 08, 2014
Days before the Winter Olympics in Sochi even began there were already issues caused by the influx of out-of-towners. Somebody forgot to send the memo about how some of the hotels that sprung up for the event have a unique "bring your own lightbulb and doorknob" policy. At first lodgers believed they were unable to locate their doorknob due to perhaps a burnt out bulb, but as their flashlight APP revealed, both amenities were completely absent. This is a tough obstacle to get past, because we all know a door without a knob is just a wall and a room without a light is just… depressing.
But, if they have any battery left on their phone after using their flashlight APP and they decide to browse to web, they might just see an ad for Bob's Knob Delivery. That's because Yocto is beta testing it's Real-Time Bidding Programmatic Buying Demand-Side-Platform to target these poor knobless souls and show them the light.
Using Yocto's geo-targeting capabilities, among it's many other targeting capabilities, the ads are specifically targeted to those hotels affected in the Sochi area. This is the definition of supply and demand marketing and how the technology can take it to the next level. So if there was ever such thing as WiFi in the dessert, they'd be right there with ads for sunscreen. They want to open the door to these possibilities and shed some light on the opportunities they afford.
Yocto focuses on getting the right message at the right time to the right place and right person, for the right price.
Using their proprietary technology, brands can target users at 25 high level targeting points and countless low-level targeting points, such as geographic (country, state/province, city, zip, DMA, geo-fence, hot-spots), device (carrier, manufacturer, operating system), audience (demographic, psychographic, behavioural, socio-economic, etc), social (hyperlocal, homophily, and attribution), retargeting (frequency and recency capping), and of course - via day parting. With their built-in brand safety and full transparency, companies will be able to immediately identify how and where your brand is shown.
Contact Yocto today at http://www.yoctoplatform.com to see how they can help.
About Yocto
Yocto, a subsidiary of adMobix Inc, is currently beta testing it's Real Time Bidding Programmatic Buying Demand Side Platform.