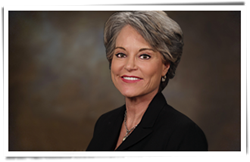 Family members often know something is wrong, but like many people heroin would be the last thing on their minds.
Orlando, FL (PRWEB) February 10, 2014
The Recovery Village's Dr. Stacy Seikel recently spoke to FOX 35 News about the growing epidemic that is hitting areas of the country. The news story came after the death of actor Philip Seymour Hoffman, who died from an apparent heroin overdose earlier this week.
FOX 35 reporter Holly Bristow told of the decline of heroin abuse nearly 12 years ago, a trend which has reversed in recent years with the crackdown of prescription drug abuse. According to the Centers for Disease Control and Prevention, the number of recorded heroin overdose deaths in the United States nearly doubled from 1,842 in 2000 to 3,036 in 2010.
Bristow talked to law enforcement agencies in Central Florida that said the increase in heroin abuse began again 18 months ago. With the increased regulations and monitoring of prescription drugs and the arrests associated with pill mill doctors, prescription drug abusers are finding it easier to switch to heroin.
Lt. Buddy Riggi with the Metropolitan Bureau of Investigations spoke of the problem to FOX 35. "Heroin is opiate-based, just like the oxycodone or hydrocodone, so the high is very similar, so that's one reason they gravitate to the heroin," he said. "Also, it's cheaper than what is the current cost for the pills."
Dr. Seikel of Advanced Behavioral Medicine in Orlando agrees. She told FOX 35 that families are often surprised of their loved one's addiction. She said family members "know something is wrong, but like many people heroin would be the last thing on their minds." Dr. Seikel said heroin addiction affects "everyone from the homeless, to the banker, to the executive, to the medical professional. It is a very diverse demographic population."
To see more of the news story, visit http://www.myfoxorlando.com/story/24634922/heroin-use-on-the-rise-across-us-and-orlando.
Dr. Seikel is the Chief Medical Officer for The Recovery Village and Advanced Behavioral Medicine in Orlando. Both treatment centers have seen a definite increase in the number of heroin-addicted patients and regularly treat dozens of these individuals every week.
About The Recovery Village
The Recovery Village is a treatment center that is located near Orlando, Florida. The center specializes in client-based treatment for chemical addiction, eating disorders, and other mental health conditions. Clients can participate in inpatient treatment, outpatient therapy, and extended care treatment at The Recovery Village, depending on their needs. The Recovery Village is passionate about helping people overcome all types of addiction, and has provided hope for many individuals struggling with heroin abuse.
To learn more about The Recovery Village, visit their website at http://www.therecoveryvillage.com/.
To learn more about Advanced Behavioral Medicine, visit their website at http://advancedbehavioralmed.com/