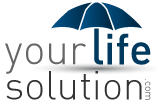 It's in the customer and the agent's best interests to utilize more efficient, competitive and objective systems like the one I use. This is why I have made the decision to wholesale this to other agents
Chicago, IL (PRWEB) February 07, 2014
YourLifeSolution.com, a Chicago-based life insurance comparison service, is announcing the launch of a program aimed to streamline life insurance business for independent agents throughout the country. The system that YourLifeSolution.com utilizes to provide instant online insurance quotes to consumers is being made available to agents and advisers throughout the United States. "The system I use to quote customers online and process their applications is without question objectively better than the traditional paper-based means of doing the same transactions. It's in the customer and the agent's best interests to utilize more efficient, competitive and objective systems like the one I use. This is why I have made the decision to wholesale this to other agents," said Eric Smith, the founder of YourLifeSolution.com
A specific section has been created within YourLifeSolution.com to showcase the program for independent life insurance agents. "This program likely won't be of much value to the novice life insurance producer, but to an experienced independent agent it will be a breath of fresh air from the usual hectic reality of dealing with incessant case management issues," said Eric Smith.
Independent life insurance agents interested in learning more about the streamlined agent system are encouraged to visit http://yourlifesolution.com/lifeinsurancequotes/become-an-independent-life-insurance-agent/.
Consumers interested in viewing instant life insurance quotes online are invited to visit YourLifeSolution.com.